New York–Of all the evil eye motifs represented in Greek jewelry design, Lito's is arguably the most unique and directional, and now it's adorning objects for the home.
The fine jewelry brand is partnering with L'Objet, the beloved line of porcelain tableware and objects for the home with stores in New York City, Southampton, New York and London, on a collection of home accessories.
The partnership developed organically; L'Objet founder Elad Yifrach stopped designer Lito Karakostanoglou on the beach on the Greek island of Mykonos to ask about her evil eye jewelry and discovered that she was the designer.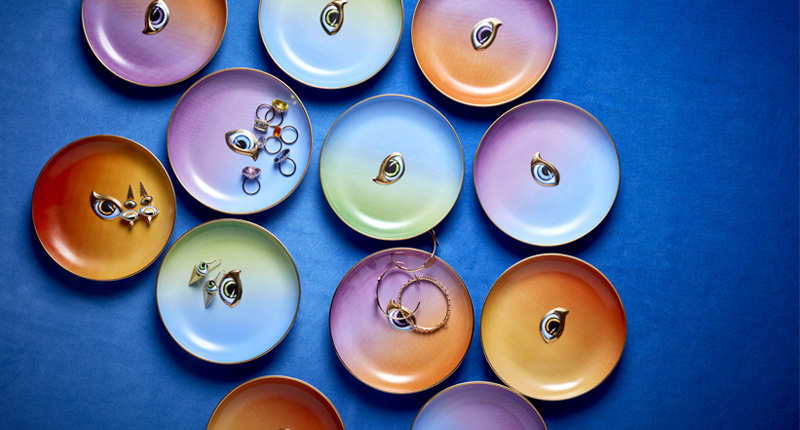 Karakostanoglou, who has a store in Athens and has been designing for 10 years, originally was hesitant to create an evil eye motif due to its ubiquity. She changed her mind when she met an artist in Russia who creates the enamel eyes of saints that adorn Orthodox churches.
Now Karakostanoglou's distinctive evil eye pendants, bracelets, and rings are one of her signature looks.
L'Objet + Lito stays true to Lito's evil eye creations, adapting them to porcelain plates, bookends, a tray, refillable candles, a letter opener, stationary, a magnifying glass box that would be a natural fit for jewelry and a large paperweight.