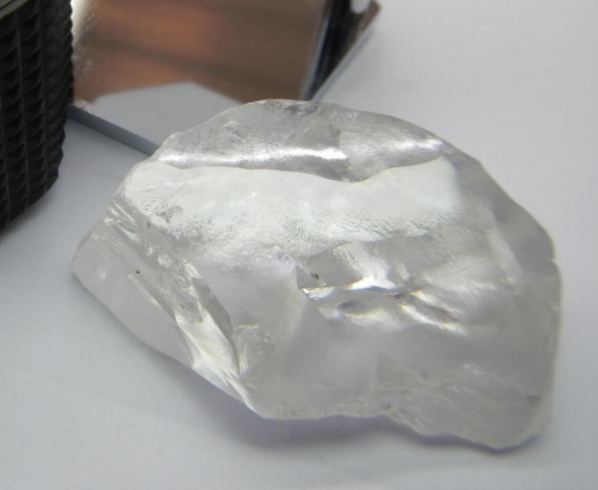 Lucapa Diamond has announced that it will be conducting two diamond sales during the current quarter ending on December 31 which will feature special extra large diamonds that are being recovered from the Lulo mine in Angola. The mine is operated by Lucapa along with its two partners for the project – Empresa Nacional de Diamantes E.P. (Endiama), the official mining company of the country and Rosas & Petalas, with whom it has constituted the Sociedade Mineira Do Lulo to carry out alluvial mining.
The sales are scheduled to take place in mid-November and mid-December, the Company said.
It may be recalled that in September this year, Lucapa had announced the recovery of rough diamonds weighing 33 cts and a 172 cts with the latter being classified as a Type IIa D colour diamond. Later in the same month, it also recovered a 104 carat Type IIa D-colour rough. All of these will be on sale in the November parcel, Lucapa said.
Lucapa said that it continues to recover regular large specials (>10.8 cts), with the latest recoveries including 72 ct Type IIa D-colour diamond.
These will be included in the mid-December sale which will also be the second sale for Q4 and the ninth for the year.
The 172.67 carat diamond Type IIa, D-colour diamond was made less than two weeks after Lucapa Diamond recovered the 'exceptional' 104 carat Type IIa D-colour diamond – the 27th biggest recorded diamond in the world.
News Source : gjepc.org