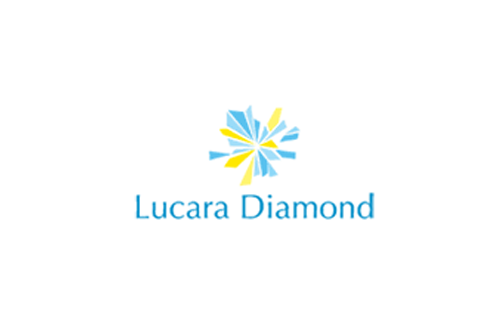 Lucara Diamond Corp. yesterday issued two announcements.
In the first, the Company announced the acquisition of Clara Diamond Solutions Corporation, which Lucara described as "a company whose primary asset is a secure, digital sales platform that will transform how rough diamonds are sold, unlocking value for diamond producers and manufacturers alike".
Clara, Lucara said, "uses proprietary analytics together with cloud and blockchain technologies to modernise the existing diamond supply chain, driving efficiencies and ensuring diamond provenance from mine to finger".
The deal is for Lucara to purchase Clara for a total of 13.1 million shares of Lucara (approximately valued at US$ 29 million) as an up-front consideration.
Further, "Lucara has also agreed to a profit sharing mechanism whereby the founders of the Clara technology, and management of Clara, will retain 13.33% and 6.67%, respectively, of the annual EBITDA generated by the platform, to a maximum of US$25 million per year, for 10 years."
Lucara said it intends to commercialise the Clara platform in the coming months using a selection of the diamond production from the company's Karowe Diamond Mine. "Testing on the platform has demonstrated the potential to unlock greater than 20% of value throughout the diamond pipeline to the benefit of all participants," the Company averred. "Clara's revenue model will be based on capturing a portion of this incremental value."
The announcement of the Clara acquisition was perhaps the last one signed by William Lamb, President and CEO on behalf of the Board. For, following on the heels of this statement, came the one announcing Lamb's departure from Lucara.
Effective from the day of the release itself, that is February 25, 2018, the Company announced the retirement of William Lamb as Lucara's Chief Executive Officer and said that he would be stepping down from the Board of Directors as well.
Lucara also announced that Eira Thomas, a founder and director of the Company will be assuming the role of CEO; while Catherine McLeod Seltzer, a Lucara co-founder, will be joining the Board of Directors.
"Under Mr. Lamb's leadership, the Company's flagship Karowe mine has evolved into one of the world's highest margin diamond mines and the foremost producer of large, Type IIA diamonds in excess of 10.8 carats, including the historic 1,109 carat Lesedi La Rona (second largest gem diamond ever recovered) and the 813 carat Constellation (sold for a record US$63.1 million)," Lucara said paying tribute to the outgoing CEO. "Mr. Lamb galvanised Lucara's reputation as an innovator, championing its technologically advanced mine design to optimise revenues and minimise diamond losses through both autogenous milling and the use of X-ray transmission sorters to preserve large, high value stones and to create a simpler, more secure and efficient flowsheet."
The Board further announced that Lamb has agreed "to remain closely associated with the Company in an ongoing role as a technical advisor".
William Lamb commented, "I am proud to have served as Lucara's CEO for almost a decade, during which time, Karowe was taken from feasibility through to a steady state, world class, operating diamond mine. The recent acquisition of Clara marks an exciting milestone for the Company and is consistent with our approach of looking well beyond existing industry practice, adopting innovation and progressive development as a key pillar of the Company's success."
Lukas Lundin, Chairman of the Company commented, "I would like to welcome Eira into her new role of CEO of Lucara and commit my support to the ongoing and long-term success of the Company as we work to execute on an exciting new growth opportunity with the acquisition of Clara Diamond Solutions."
Eira has more than 25 years experience in the mining industry, including 16 years with Aber Diamond Corporation (now Dominion Diamond), where she served a variety of roles from initial discovery as a geologist to Vice President Exploration and ultimately a Director of the Board.
She was co-founder of Stornoway Diamond Corp., serving first as CEO and then as Executive Chairman. There she led the acquisition of the Renard diamond deposit which subsequently became Quebec's first diamond mine. In 2007, she founded Lucara with partners Lukas Lundin and Catherine McLeod Seltzer. Eira most recently served as CEO of Kaminak Gold Corporation which was acquired by Goldcorp in 2016 for $ 520 Million. She is also a Director of Suncor Energy.
Catherine McLeod-Seltzer has been directly involved in more than $4 billion in corporate transactions in the past 25 years and has been instrumental in helping build a number of successful mineral companies, including, Arequipa Resources, Francisco Gold, Miramar Mining, Bear Creek Mining, Stornoway Diamonds and Peru Copper Inc.
News Source : gjepc.org