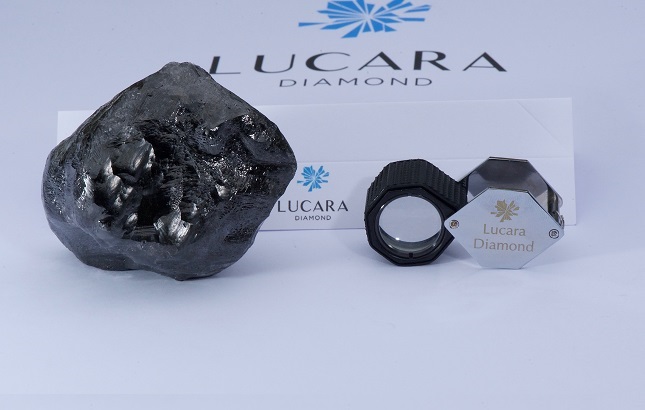 Lucara Diamond Corp. mined a 1,758-carat diamond at its Karowe Diamond Mine in Botswana. One of the largest diamonds in recorded history, the largest diamond recovered in Botswana, and the largest diamond to be mined at Karowe to date, the unbroken 1,758 carat stone was recovered through Lucara's XRT circuit.
Weighing close to 352 grams and measuring 83mm x 62mm x 46mm, the diamond has been characterized as "near gem" of variable quality, including domains of the high-quality white gem. Further detailed analysis is ongoing
The find also caught the attention of CNN. Natural diamonds are typically rated as gem-quality, near-gem or industrial-quality, explained Paul Zimnisky, an independent diamond analyst in New York.
"Most gem-quality is used as jewelry, industrial-quality is typically used for the abrasive application. Near-gem can be used as lower-end jewelry or for individual purposes," he said, adding that while gem-quality diamonds can sell for hundreds or thousands of dollars per carat, and fancy colored diamonds can be in the hundreds of thousands or even millions of dollars per carat, industrial diamonds tend to sell for only about $1 per carat.
"In this case, the recovered gem appears to be the near-gem quality with portions appearing to be gem-quality. So until the true quality of the whole stone can be determined, it is very difficult to value it," he told the network.