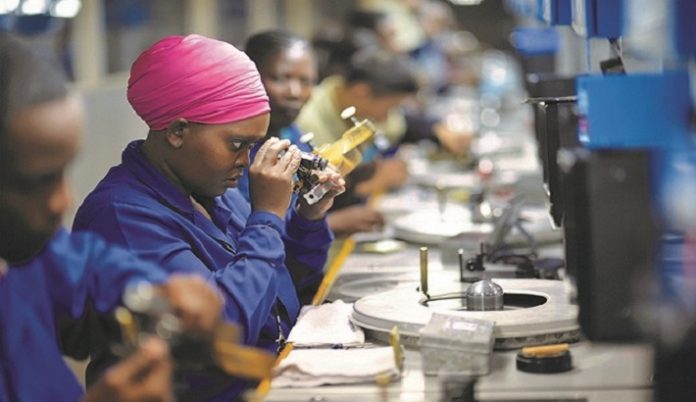 The leading daily The Namibian reported that Namibia's Central Procurement Board (CPB) has awarded an N$300 million [US$21 million] contract to Gem Diamonds Namibia to evaluate Namdeb's diamonds over the next five years.
While it is the country's Ministry of Mining's task to hire an independent diamond valuator to ensure that diamonds sold by Namdeb, which is jointly owned by the government and De Beers, are sold at market prices, The Namibian stated concerns "that this tender was turned into a money-making scheme for a clique of well-placed individuals."
The government appointed diamond valuator has a pivotal role in the sales process of Namibia's rough diamond production since the diamond valuator receives and values the production from Namdeb. The diamonds are consequently passed on to the Namibia Diamond Trading Company (NDTC) – a joint venture between the government and De Beers. The NDTC supplies 85 percent of the rough diamonds to sight holders, while the remaining 15 percent is sent to Namib Desert Diamonds (Namdia). Namdeb's annual production is estimated at N$10 billion [$700 million].
The CPB's Patrick Swartz confirmed awarding the tender. The Namibian, however, wrote that there "are allegations that Gem Diamonds" which scored 100 percent on all tender scores – was favored by a clique of officials, despite asking for around N$80 million more than the price of the current tender holder. The Namibian understands that some people linked to Gem Diamonds are known to have benefited from deals at state entities such as Fishcor, Namdia, and the NDTC."
Nambia's ministry of mining has refrained from challenging the tender outcome and the minister declined to comment. De Beers, which is a full partner in Namdeb and NDTC, has kept mum on the topic.