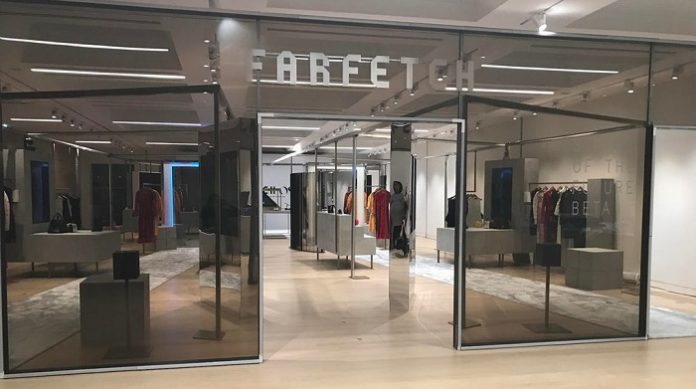 Farfetch, the London-based e-tail site that calls itself the "world's largest marketplace for luxury" and sells high-end watches and jewelry from a global network of boutiques, raised $885 million in a Sept. 20 initial public offering, reports say.
The company's shares were originally priced at $20 but have jumped more than 50 percent since its debut.
The London-based site is different from luxury e-tail competitors like Net-a-Porter in that it carries little inventory and acts as an eBay-like virtual marketplace, allowing brands to sell products direct to consumers. The site was founded by Portuguese entrepreneur José Neves in 2008, who wanted to give small boutiques a way to sell online.
"Our marketplace is very centralized," Neves told Fellt.com. "The experience of when you shop in Farfetch is very similar to the experience of when you shop in a luxury department store. There's one checkout, the same set of terms and conditions for everyone, it's one customer service centre. Although [the customer service center] is scattered all around the world really, it's one company, one touchpoint. So we really make sure the experience is consistent and it's well curated."
According to its prospectus, close to 1,000 luxury companies now sell on its platform, representing 3,200 different brands, with close to 5.7 million items being offered for sale. Its revenue in 2017 totaled $386 million, which was up 60 percent from the prior year. It generates income from commission, but to date it has yet to post a profit.
Still, Farfetch is clearly getting more popular, particularly with younger shoppers. It claims 1.1 million active customers, up from 796,297 the year before. According to surveys, 66 percent of its customers are female, and their average age is 36 with an average household income of $121,500.
In May 2015, the company acquired British luxury retailer Browns, which owns two retail stores, to better understand the brick-and-mortar side of the business.
News Source: Jckonline.com