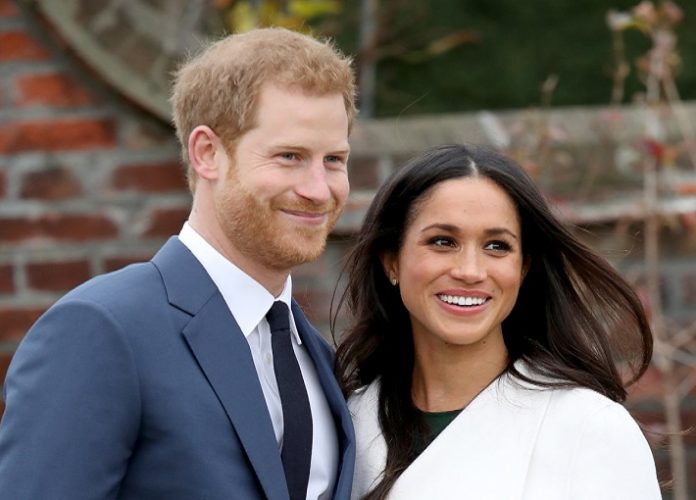 Jewellery worn by the Duchess of Sussex over the last 18 months has been valued at over £600,000, a new report reveals.
This spells good news for the jewellery trade as Meghan Markle continues to be one of the most influential women, bolstering business for the brands she adorns herself with.
Through her clear love of jewellery, which often becomes a focus on royal outing, the Duchess of Sussex is inspiring a new generation to build up their jewellery boxes, more so the royals that have gone before her.
In a collection estimated to be worth over half a million pounds, according the Daily Mail, Meghan Markle is believed to have 91 pieces in total –including seven necklaces, 23 bracelets, 26 rings and 35 pairs of earrings.
This is already more extensive than the jewellery owned by Kate Middleton, who has about 60 pieces, and even her late mother-in-law, Princess Diana.
A BREAK DOWN OF THE MARKLE SPARKLE
The Duchess of Sussex took a break from her maternity leave to attend Trooping the Colour earlier in the month.
Eagle eyed viewers noticed the new mother was wearing an eternity ring, which has since been valued at £4,350. It is understood this piece was made by the Queen's personal jeweller, Harry Collins, and was given as a gift by Prince Harry to celebrate their first wedding anniversary.
Meghan Markle wears a mixture of personalised pieces, created often by her loved ones specifically for her. These range from high-end products such as her bespoke engagement ring, to fashion pieces including a 'Mommy' necklace gifted to the Duchess at her baby shower.
The young royal is definitely a diamond lover, as seen by the choice of classic Cartier pieces worn on her wedding day, but she also plays with other – softer tone – gemstones as well.
Jeweller Grant Mobley, who valued some of Princess Diana's heirlooms, told The Mail on Sunday: "The Royal Family is one of the best examples of how diamond jewellery can stand the test of time, be passed down from generation to generation, and only grows in emotional and intrinsic value over the years."
The royal has been gifted a number of items previously belonging to Princess Diana, which are of high value, and endorses the importance of jewellery as heirlooms to be treasured. One of the most expensive pieces is the £75,000 aquamarine ring, which she wore on her wedding evening reception.
In contrast, the Duchess is also a fan of more affordable jewellery, making her style more appealing and achievable.
Much of her personal collection has been valued at under £100, with brands such as Missoma proving a firm favourite.
Similarly, Meghan Markle is also drawn to ethical designers, including jeweller Pippa Small.
Jewellers wanting to capatalise on Meghan Markle's jewellery influence should look stock pieces that her personal, ethical, and make a statement.
News Source: professionaljeweller