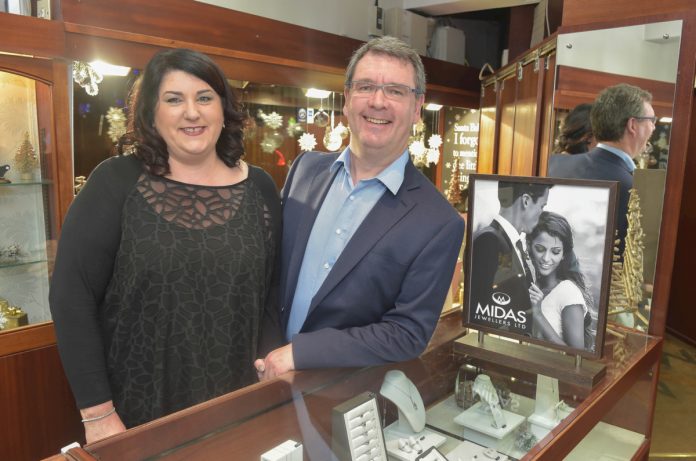 Independent Lisburn-based jewellery retailer, Midas Jewellers, will close its store doors after 41 years in the city.
With the end of the current lease, owners, Jim and Lynne Conlon, have made the "very difficult" decision to close Midas Jewellers on Bow Street.
The jeweller will be holding a closing down sales starting on June 2, and will officially shut its doors once all stock has gone.
Jim Conlon tells local newspaper Ulster Star: "Deciding to close the business has been a very tough decision for myself and Lynne. We have loved the time spent running Midas and we're undoubtedly going to miss our customers, many who have become friends."
Established in Chapel Hill in 1976, Lisburn-based Midas Jewellers has been one of the city's best loved shops for over 40 years.
Husband and wife Jim and Lynne Conlon took over the business in 2006. During their time in charge, the duo have made many friends and secured loyal customers, many of whom travel across all of Ireland to buy pieces from the store.
Conlon continues: "Perhaps one of our most well-known customers was the Queen's eldest grandchild, Peter Phillips. We worked with him when he chose his own wedding band and gifts for the bridesmaids and flower girls, for his marriage to Autumn in May 2008. It was an honour to provide the ring for such a high-profile marriage, which took place in St George's Chapel at Windsor Castle."
The closing down sales will include hundreds of thousands of pounds worth of high quality stock, including diamonds jewellery, coloured gemstones, pearls, rings, bracelets, earrings and high-quality watch brands; all with a 50% discount.
The sale will continue until all stock is sold.
News Source : professionaljeweller.com