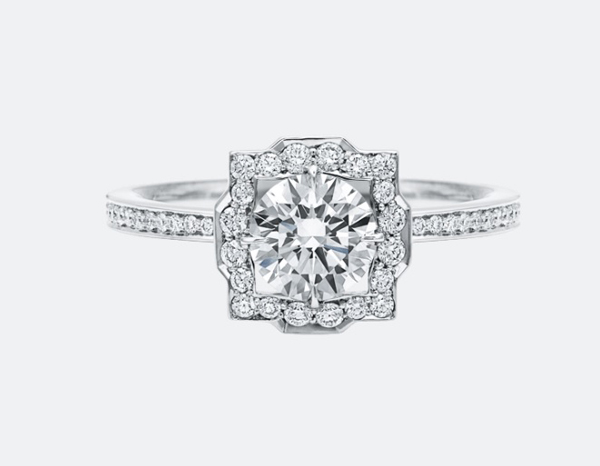 A new generation of consumers, mainly from China, India and the US, offers vast opportunities for the diamond industry, according to Bain & Company's sixth annual report on the global diamond jewellery trade.
These consumers – known as millennials – could give a further boost to industry sales, if the industry finds a way to reach them effectively, the report noted.
The population of millennials in China, India and the US totalled roughly 900 million in 2015, and their combined gross income amounted to approximately US$8 trillion. Millennials appear to resemble other age groups in their preferences for diamond jewellery but not in their shopping behaviours.
To fully capture millennials' demand over the longer term, industry players need to invest in both category marketing and brand-building efforts and redefine the customer experience in the retail environment, added the report.
The global diamond industry performed moderately well in 2015, led by diamond jewellery retail sales, which grew 3 percent at constant exchange rates. However, currency depreciation last year, as well as slower demand in China, contributed to a decline in global revenue of about 2 percent in US dollar terms. Similarly, in the midstream, US dollar revenues dipped by 2 percent and rough diamond sales fell nearly a quarter (24 percent). That decline was the result of reduced purchasing volumes in the cutting and polishing sector and the release of about US$5 billion of their inventories into the downstream markets.
The key challenges facing the diamond industry remain the same as in previous years, according to the report, co-prepared by the Antwerp World Diamond Centre (AWDC) and Bain & Company.
The midstream sector still needs to secure access to financing and continue to improve its business model to sustain profitability amid potential price volatility. Over the longer term, consumption may continue to slow in China, and there is a risk of a cyclical recession in the US. Synthetic diamonds as an emerging competing category to diamonds remain a risk, but diamond industry participants are determined to reduce the threat from synthetics by marketing the emotional attributes of natural stones. The recently formed Diamond Producers Association is reviving industry-wide generic marketing efforts.
The long-term outlook for the diamond market remains positive. For the next three years, the supply of rough diamonds is expected to maintain a tight balance with demand. We expect demand for rough diamonds to recover from the recent downturn and return to a long-term growth trajectory of about 2 percent to 5 percent per year on average, relying on strong fundamentals in the US and the continued growth of the middle class in China and India. The supply of rough diamonds is expected to decline annually by 1 percent to 2 percent in value terms through 2030.
News Source : jewellerynewsasia.com