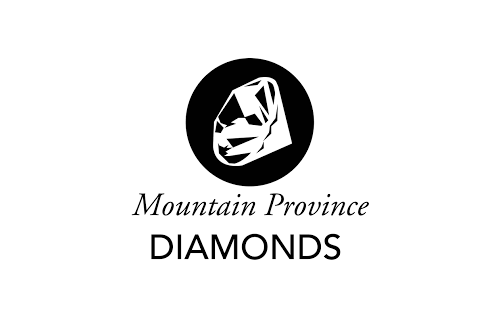 Mountain Province Diamonds Inc. reporting its financial and operating results for third quarter ended September 30, 2018 (Q3 2018), said that earnings from mine operations for the period stood at C$ 25.2 million and net income amounted to C$ 17.5 million or C$ 0.08 cents earnings per share.
For 9M 2018, earnings amounted to C$ 68.3 million and net income touched $11.3 million or $0.06 cents earnings per share.
The Company noted: "Included in the determination of net income for the three and nine months ended September 30, 2018 are unrealized foreign exchange gains (losses) of $6.7 million and ($11.5) million respectively, on the translation of the Company's USD-denominated long-term debt. Generally, the weakening Canadian dollar compared to US dollar is beneficial to the Company."
Adjusted EBITDA stood at C$ 38.0 million and C$ 112.7 million in the three and nine months ended September 30, 2018 respectively.
Mountain Province repurchased C$ 19.7 million (US$ 15.0 million) of secured notes during the Q3 2018.
Sales revenue for the nine months ended September 30, 2018 amounted to C$ 240.5 million (US$186.4 million) realising an average value of C$ 99 per carat (US$ 77 per carat).
"Cash costs of production, including capitalized stripping costs, for the three and nine months ended September 30, 2018 were C$88 ($70 without stripping) and C$94 ($77 without stripping) per tonne of ore processed respectively," the Company observed. "Cash costs per carat recovered including stripping were C$ 37 ($29 without stripping) for the quarter and C$42 ($35 without stripping) for the nine months ended September 30, 2018."
At the end of Q3 2018, the Company reported a cash position of C$ 27.9 million and net working capital of C$ 92.0 million, with the US$ 50 million revolving credit facility remaining undrawn. As of September 30, 2018, Mountain Province's the debt balance stood at C$ 406.5 million (US$ 314.9 million).
The Company also revealed that it had incurred an expenditure of C$ 3.6 million for ongoing exploration work on the Kennady properties in the nine months ended September 30, 2018.
Stuart Brown, the Company's President and CEO, commented, "The performance of the Gahcho Kué Mine was as expected for the quarter, we remain on track to achieve or exceed all production targets for the year in a safe and sustainable manner. The sales for the quarter were in line with our expectations but do reflect the somewhat difficult trading conditions that have been widely reported in the rough diamond market over the recent period."
Providing details for the market segment wise he said: "The market for fancies and specials has remained strong with firm pricing in all categories. The impact of the weakening Indian Rupee, together with the overhang from demonetisation and a major fraud in India have combined to reduce the availability of credit offered to diamantaires in the industry. A consequence of this has been a price weakening of goods of the small lower quality and brown categories where we have seen price decreases during Q3."
Brown added: "With major diamond jewellery retailers reporting strong results to date in 2018 and the industry forecasting a positive holiday season for sales in the US, the industry is well positioned to see some price stability return in the first half of 2019."
Commenting on the dividend situation Brown went on to say: "In line with our policy of assessing cash flow and striking a balance between paying dividends ($8.4 million) and reducing debt ($19.7 million) during the third quarter, the Company has taken a view that with the current pricing pressure it will not be declaring a dividend this quarter but will continue to buy back the debt when the opportunity arises. We will also continue to review the balance between debt reduction and any surplus cash being available for dividends on a quarter per quarter basis throughout 2019."
Operationally speaking, for the nine months ended September 30, 2018, the Gahcho Kué plant treated approximately 2,443,000 tonnes of ore and recovered 5,391,000 carats of diamonds, for an average recovered grade of 2.21 carats per tonne (cpt), on a 100% basis. This, Mountain Province remarked, was "ahead of expectations".
Similarly, in Q3 2018 also, the recovered grade at 2.40 cpt was "very high", the Company said, being 8% higher than the same quarter last year, "reflecting a strong grade performance" in the third quarter. In this period, the plant treated 759,000 tonnes and recovered 1,819,000 carats.
"The Company's 49% attributable share of diamond production for the three and nine months ended September 30, 2018 was approximately 891,000 carats and 2,642,000 carats respectively." Mountain Province said.
News Source: gjepc.org