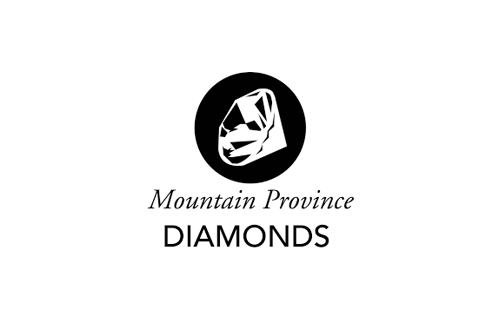 Mountain Province Diamonds Inc. for its recently completed fifth diamond sale (June 2017) of Gahcho Kué diamonds, earned US$ 21.1 million for 222,000 carats, as compared to a revenue of US$ 12.7 million for 148,000 carats earned for the previous sale (May 2017); while revenue for the first three sales held in Q1 2017 amounted to US$ 37.7 million for 522,000 carats.
Explaining the spike in revenue for its latest sale, Mountain Province said: "The results from the fifth sale are elevated in part from the inclusion of a selection of the fancies and specials won by the Company otherwise scheduled for inclusion in the sixth sale, which will occur in the second half of July. Excluding these high value diamonds, the average value realised per carat was US$ 75. This reflects the finer size and lower quality distribution of this particular sales offering, as the Company indicated in May would be the case in connection with its first quarter reporting."
Despite this, the Company was quick to point out that the fifth sale represents the Company's strongest sale performance to date. "Very positive prices were realised on the fancies and specials, and prices realised on the remainder of the offering also exceeded expectations," Mountain Province stated.
Apart from the value realised, the number of buyers attending the sale and placing bids was also high, as was the average number of bids received per lot.
Reid Mackie, the Company's Vice President Diamond Marketing commented, "The June tender sale was our best attended to date and produced a record number of bids. Repeat customers won 75% of lots, indicating that the rough market's understanding of our diamonds' performance at manufacturing is positive and well on track."
David Whittle, the Company's Interim President and Chief Executive Officer said, "With the winterisation improvements successfully completed, the mine has made good progress in catching up on production tonnage relative to plan. As a result, and combined with the notably positive recovered grade performance, year-to-date carat production has fully caught up to plan. Given the positive experience in our diamond marketing efforts, the trend leading in to the second half of our first year of production is encouraging."
Operationally, too, the Company is satisfied at the performance at the mine where ore production rates have been good; the diamond processing plant is functioning at and above nameplate capacity; and total production costs to date "are broadly consistent with budget".
News Source: gjepc.org