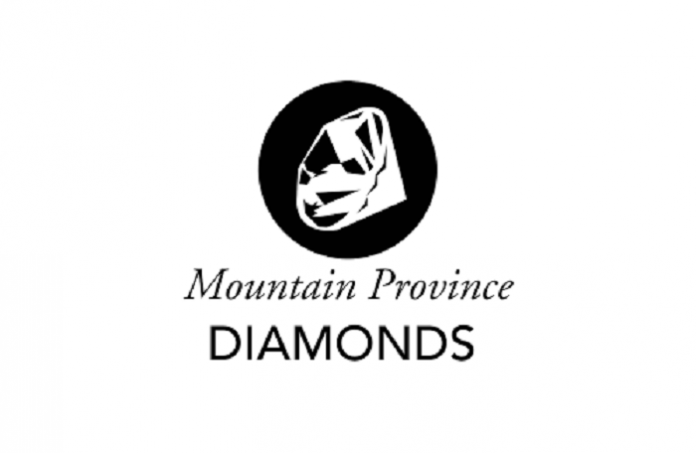 In an update on the exploration programme currently being carried out in the immediate vicinity of the Gahcho Kué mine, Mountain Province Diamonds Inc. said the Company has identified additional kimberlite in the corridor between 5034 and Tuzo, "with true intercepts up to 72 meters in thickness".
"The Curie target has also been confirmed to have kimberlite intercepts up to 52 meters with the full extent of all the additional kimberlite still to be determined," Mountain Province reported, too.
The Company enumerating the focus areas of the detailed exploration programme outlined three objectives: "drill test for extensions to the Hearne kimberlite between the north and south lobes, drill test the corridor between 5034 and Tuzo, particularly around the North Pipe kimberlite, and drill test the Curie ground gravity target located between the Tesla and Tuzo kimberlites".
He added: "Work on developing the model and resource estimates for Hearne and the 5034 North Lobe/North Pipe Extension additional kimberlites is scheduled to be completed in Q1 2019 and will in time potentially be incorporated into a modified mine plan, when completed. These significant kimberlite discoveries are well within the present mine plan area and there is little doubt that, if economic, will contribute tonnage to extend the mine life at Gahcho Kué." Stuart Brown, the Company's President and Chief Executive Officer, commented, "Our continued success in this near-mine exploration programme is very encouraging. The earlier work on the additional kimberlite identified on the Southwest Corridor kimberlites is scheduled to be classified in the last quarter of 2018 in time for inclusion for the 2019 mine plan. The ranges for potential addition to the resource (100% basis) are 1.5 to 2.8 million tonnes and 2.2 to 4.2 million carats."
The exploration drill programme is now reaching completion. Presently, detailed logging and sampling of the core is underway.
News Source: gjepc.org