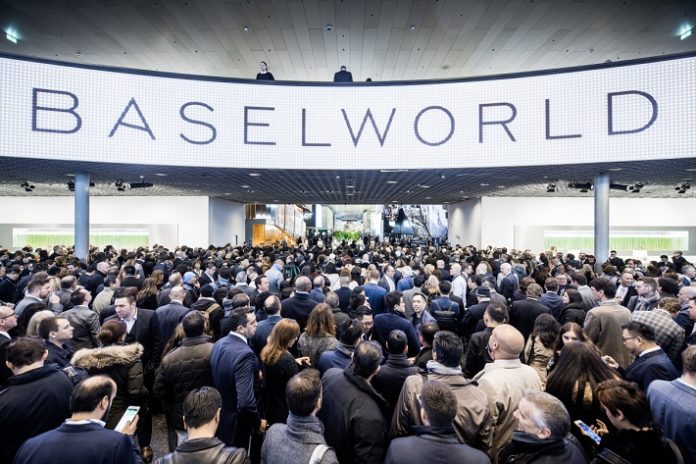 More than 500 brands will exhibit at this month's Baselworld, a significant drop from the roughly 650 that presented in 2018, but not the catastrophic collapse that some feared after Swatch Group pulled out.
A list of participating brands, published today at Baselworld.com, shows 468 exhibitors, headed by the big watch guns of Rolex, Patek Philippe, TAG Heuer, Citizen, Seiko, Casio, Zenith, and Hublot, alongside leading jewellery firms like Graff, Roberto Coin, Messika, Picchiotti and Chopard.
A noticeable loss on the jewellery front is Swarovski, which has sparkled in the centre of Hall 1 for many years, while the number of Italian exhibitors have dwindled too.
Baselworld managing director, Michel Loris-Melikoff, tells our sister publication, WatchPro: "Baselworld is expecting more than 500 exhibiting brands. 2019 will be a compact fair, focused on Halls 1, 3 and 4.
"It is right that we have less exhibitors than last year, but we are convinced that, with the transformation process which is in full run, more brands will be back to Baselworld in the upcoming years. Of course it will take some time to see the results, but the feedback of many brands makes us feel very optimistic that we will be successful. Especially in the last weeks new brands decided to exhibit at Baselworld. At Baselworld 2019 the vision for Baselworld 2020+ will be revealed which will hopefully give us new tailwind as well."
Baselworld has already announced that from 2020, the exhibition will run back to back with its rival SIHH, at which the majority of Richemont brands present.
The hope will be that Swatch Group can be attracted back as retailers and press tire of attending multiple events in the first quarter from warring luxury watch groups.
While this set-up may work for watches, many jewellery brands have expressed concerns that the new timing of the show in May does not work well as a buying season, especially for companies in Europe that close down for extensive periods over the summer.
NewsSource: professionaljeweller