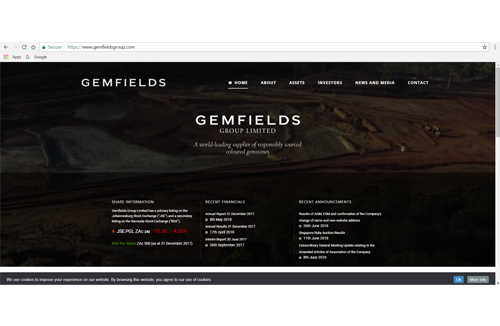 Pallinghurst Resources Ltd, which acquired control of gemstone mining company Gemfields last year, has announced that it will rebrand itself as the Gemfields Group Limited following the approval of the name change resolution at the company's Annual General Meeting held on June 26, 2018.
The new company, which launched a new website – www.gemfieldsgroup.com – and is expected to have a primary listing on the Johannesburg Stock Exchange by July 11, 2018 and a secondary stock listing on the Bermuda Stock Exchange, will be positioned as a world-leading supplier of responsibly-sourced gemstones.
Meanwhile, the Pallinghurst Group will continue as a leading investor in the global metals and mining sector with significant development, operational and financial expertise in mining.
News Source : gjepc.org