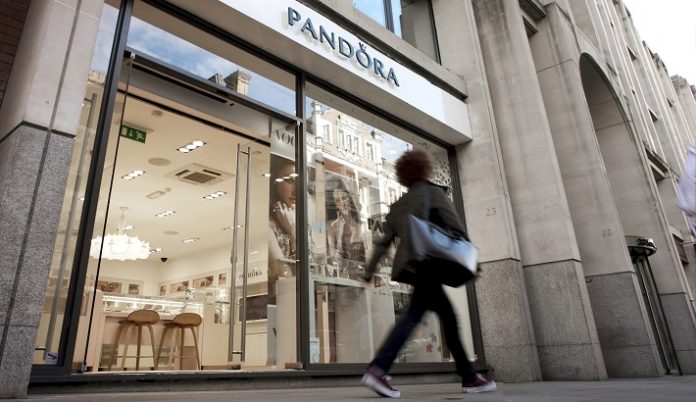 Pandora is on track for the upcoming brand relaunch as part of its company-wide turnaround programme, Programme NOW. The relaunch will be rolled out over the second half of 2019 and into next year, renewing the entire consumer experience.
The brand will unveil a new purpose, brand expression and visual identity at an event in Los Angeles on August 28.
The Pandora relaunch will bring a refresh of all consumer touchpoints to drive higher brand relevance. One of the cornerstones is a new store design that builds on discovery and collectability.
The first rebranded store will open in the UK followed by stores in key markets including China and Italy throughout 2019. Pandora will also launch new online stores and refresh its presence on partners' e-commerce sites.
In what will be the company's largest marketing investment to date Pandora will also launch design collaborations with global franchises, and partnerships with celebrities, influencers and organisations. Elements that will come to life already in Pandora's Christmas campaign.
More initiatives will be announced, as the renewal of the complete consumer experience continues into 2020.
News Source: professionaljeweller