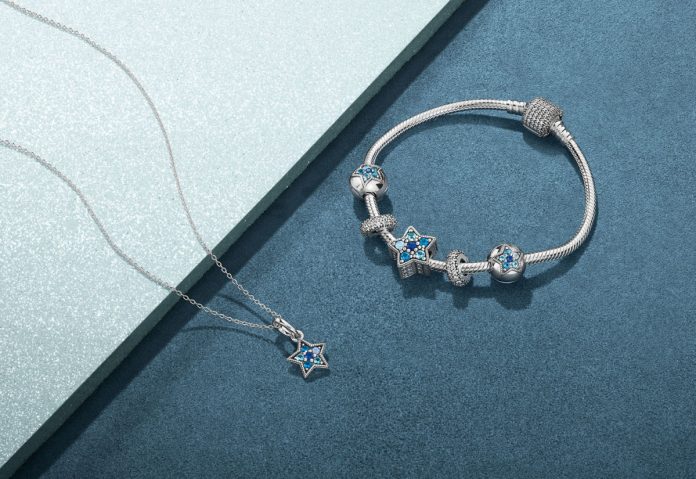 Jewellery giant Pandora has unveiled its strategy plans for the period starting from now to 2022.
Ahead of the company's 'Capital Markets Day' in Copenhagen in January 16, Pandora has outlined its plans for the next five years, which includes an ambition to increase revenue annually in the period 2018-2022 by 7-10% in local currency, while maintaining a solid EBITDA margin of around 35% beginning from this year.
During the next five years, the jewellery giant will also address the ample growth opportunities in the jewellery market through:
Innovate affordable jewellery
Strengthening its charms and bracelet category leadership, while significantly growing other jewellery categories including rings, earrings and necklaces & pendants. Pandora has an ambition to generate around 50% of revenue from the latter categories by 2022. The brand says innovation and continuous product newness will be key components to sparking consumer demand, and therefore Pandora will launch a minimum of one new innovative jewellery concept per year and increase its annual collections from 7 to 10.
Agile manufacturing
Pandora has recently established the largest innovation centre for finished jewellery in the world. Utilising this and its new manufacturing facilities in Thailand, the brand will expand its manufacturing capabilities to deliver a diversified and innovative product offering while increasing efficiency and agility.
Digitalised brand experience
Building towards leadership in the digital space and delivering a personalised brand experience across channels supported by a continued significant marketing spend with an increasing focus on digital media. To address changing consumer behaviour, Pandora will make a step change on digital marketing, which in 2022 will represent more than 60% of marketing spend (from around 30% today). The company will also strengthen its share of voice in the market and spend more than DKK 2.5 billion on marketing, corresponding to around 8% of revenue
Winning omni-channel retail
Transforming from a wholesale to predominately retail business, opening Pandora owned concept stores supplemented by acquisitions of franchisee stores, offering strong financial value to shareholders. Pandora will increase its owned and operated footprint, opening around 200 concept stores per year (hereof around 65% PANDORA owned) and acquire 75-150 franchise concept stores per year. In 2022, around 2/3 of concept stores will be owned and operated by Pandora. The brand alsp has an ambition to grow the eStore to represent 10-15% of revenue, while integrating the online and physical channels by offering consumers omni-channel fulfilment and service functionalities. The multi-branded part of the network will either be transformed into fully branded points of sale (shop-in-shops) or closed.
Pandora expects annual revenue tailwind of DKK 500-1,000 million from forward integration
News Source: professionaljeweller.com