The Pantone Spring 2017 Fashion Color Report provides an overview of designers' color choices in their new clothing collections. It's important that jewelers know these seasonal choices so they can help customers successfully color-block accessories. Here are five ways your peers suggest color-blocking with Pantone's Niagara.
"Comfortable and dependable, Niagara leads the Pantone Fashion Color Report as the most prevalent color for spring 2017. Niagara is a classic denim-like blue that speaks to our desire for ease and relaxation." 
—Pantone 
1. Pair more relaxing shades with the calming hue of Niagra.
"Pantone's Niagara shade invokes the feeling of relaxation just like this new ring from Elle's Spring Wave collection."
—Elle Jewelry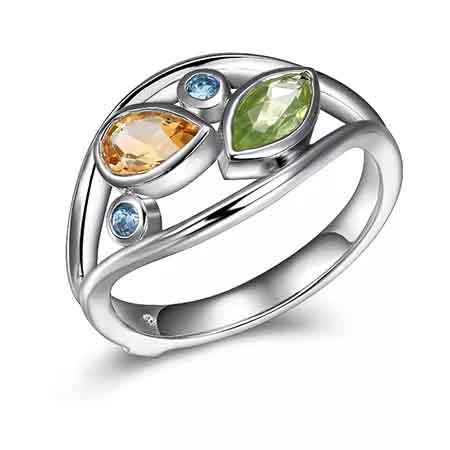 Ring in sterling silver with 1 ct. t.w. blue topaz, peridot, and citrine, $95
2. Contrast Niagara with a cool white metal and gems.
"The bright blue of Pantone's Niagara set against the stark white of our freshwater pearl and diamond front-back earrings creates an eye-catching contrast. The combination mixes classic with bold and creates dimension that stands out."
—Lauren Garvey, diamond and gemstone product manager, Stuller
Halo-style studs and earring jackets in 14k white gold with freshwater pearls and 0.2 ct. t.w. diamonds, $1,191
3. Add dimension to Niagara with a two-tone metal jewel.
"Denim-like blue speaks to our desire for relaxation and appreciation of spring, and when mixed with bold gold and silver combinations the effect is classic."
—Frédéric Duclos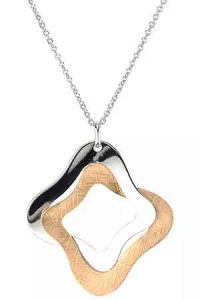 Yvonne necklace in sterling silver and 18k rose gold–plated silver, $200
4. Dress Niagara up with a rich yellow gold piece.
"Luminous yellow gold pairs perfectly with Pantone's Niagara."
—Beverley K.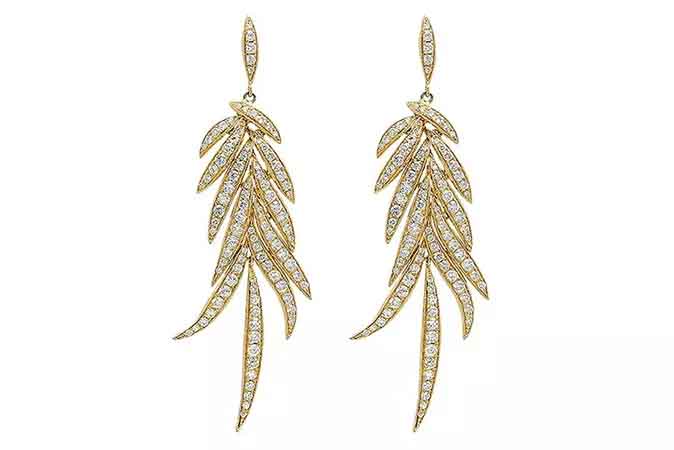 Statement earrings in 18k yellow gold with 2.62 cts. t.w. diamonds, $9,889
5. Give a Niagara-color outfit an analogous color effect with blue gemstones. 
"These platinum earrings with tourmaline and aquamarine will dance really well with the Pantone Niagara color."
—Alishan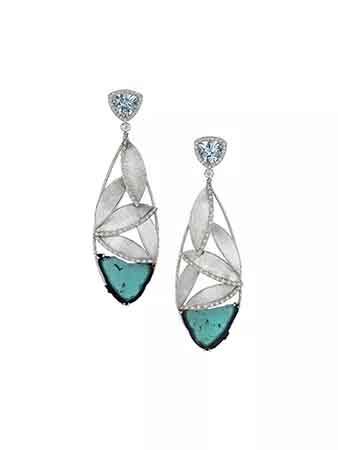 Earrings in platinum with 18.5 cts. t.w. blue tourmaline slices, 2.88 cts. t.w. aquamarine, and 0.76 ct. t.w. diamonds, $14,800
The Style 360 blog is your editorial source for the newest jewelry, trends, fashion, market analysis, trade show insights, designer profiles, and more.
News Source : JCKOnline.com