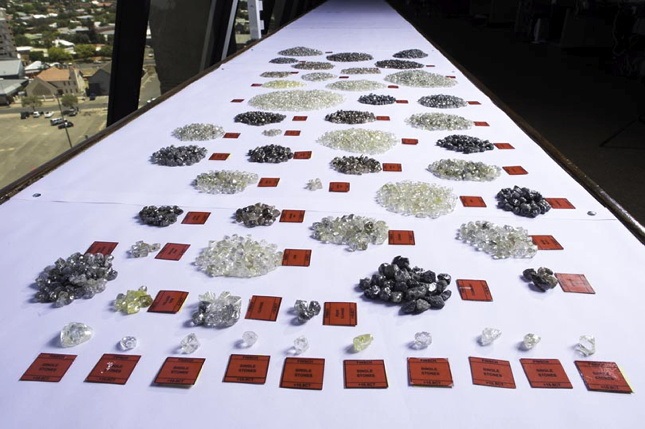 Petra Diamonds sold $128.3m of rough during its third tender cycle of its financial year, up almost a quarter year-on-year.
It said like-for-like rough diamond prices had increased by about 16 per cent in the six months to June 2021.
The UK-based miner said it had taken the decision to release sales results, in line with other listed diamond producers.
It sold a total of 885,136 carats during the cycle. Among the highlights were a 295.8ct white stone from the Cullinan mine, which sold for $13.9m to Stargems DMCC, and a 32.32-ct pink diamond which sold for $13.8m to Diacore International.
Petra has interests in four three underground mines in South Africa (Finsch, Cullinan and Koffiefontein) and one open pit mine in Tanzania (Williamson).
Chief executive Richard Duffy said: "These strong sales results are further evidence of the robust health of the diamond pipeline.
"Demand at our most recent tender cycle appeared to span across the entire spectrum of rough assortments and sizes, and reflects the real shortages of quality goods further to the recent contraction of global rough supply."