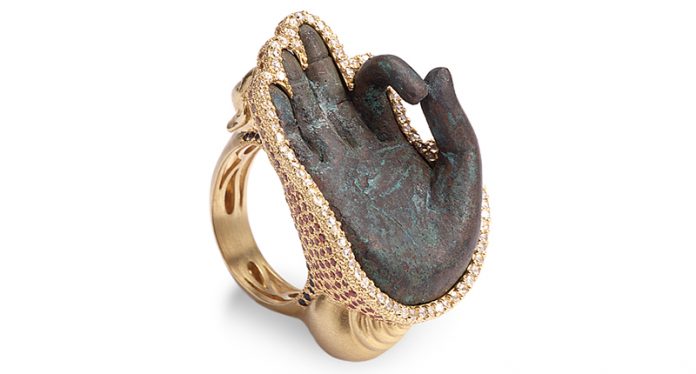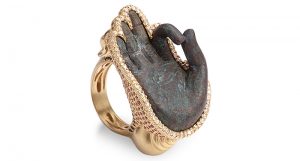 New York–When the end of the week comes and it feels like there's still everything to be done, take a step back and breathe deep to power through the rest of the day.
Coomi's Antiquity Buddha hand ring can help.
In the Buddha mudra hand, the thumb and index fingers touch at the tips to form a circle, which represents the wheel of dharma, or the union of method and wisdom, the brand said.
The three remaining fingers symbolize the three "jewels" of Buddhism–the Buddha, the Dharma and the Sangha.
The bronze hand in this ring dates to the 17th century and came from designer Coomi Bhasin's personal collection.
Influenced by her background in textiles and architecture as well as her many travels, Bhasin has created a signature look that is both ancient and modern, ornate and delicate, and this piece is no exception.
The ring also features 1.06 carats of diamonds and 1.03 carats of multi-colored sapphires set in 20-karat gold. It retails for $35,000.
News Source : NationalJeweler.com