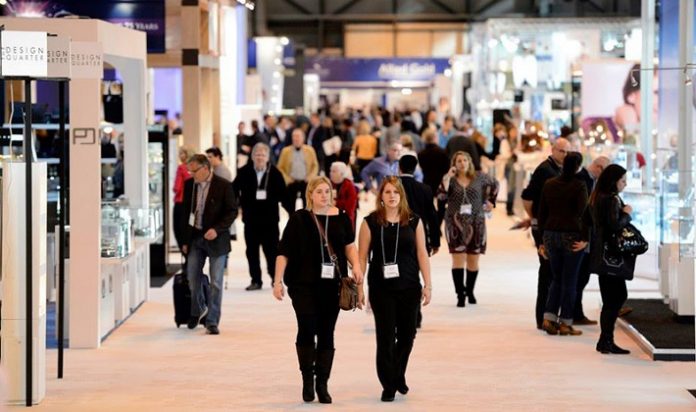 Jewellery & Watch is gearing up to open its doors for the 2019 edition of its annual trade show.
Today marks the start of the five-day event, which will be attracting buyers and jewellery retailers all over the country.
This year's show promises to showcase a host of new and unique brands, alongside the return of its trade-focused seminar programme.
Those visiting the NEC during February 3-7 can expect brilliant buying opportunities, exclusive show deals, and insights into current trends and topics impacting businesses in the UK jewellery industry.
A new layout has also been introduced to help buyers shop. These layout groups companies based on specialism and sector.
The trade show's organised have already revealed this year's edition will be a consolidated show, with a promise that 2020 will enjoy an injection of investment from its new owners – the ITE Group.
"We are excited to see where the investment, energy and positivity of ITE Group takes Jewellery & Watch in 2019 and beyond," says Jewellery & Watch event manager, Kirsty Broere. "Jewellery & Watch 2019 can be considered a transitional show, but we look forward to showcasing hints of what's to come, including a new seminar schedule and a closer relationship with Spring Fair exhibitors and visiting buyers."
Jewellery & Watch 2019 is an ideally-timed and located platform to get the jewellery buying and business calendar off to a flying start. By focusing on diversification and the customer experience, Jewellery & Watch will continue to broaden its base of buyers from across the jewellery, gift and lifestyle sectors.
Broere adds: "It is no secret that the global trade show market is facing challenges, especially in terms of market participation. Jewellery & Watch is all about starting the New Year on the right foot and offering the UK trade the chance to see what's fresh. Whether you choose to catch-up on the post-Christmas sentiment, meet existing clients or find something new, Jewellery & Watch is all about starting the year positively and with purpose."
Assisting in this mission to kick-start the jewellery business year are many prominent exhibitors, including Gecko, HW Tankel, Connoisseurs UK, Hanron Jewellery, Jo for Girls, Azendi, London Pearl, Marjo, Pilgrim, Storm of London, UJT and Wedds & Co.
NewsSource: ProfessionalJeweller