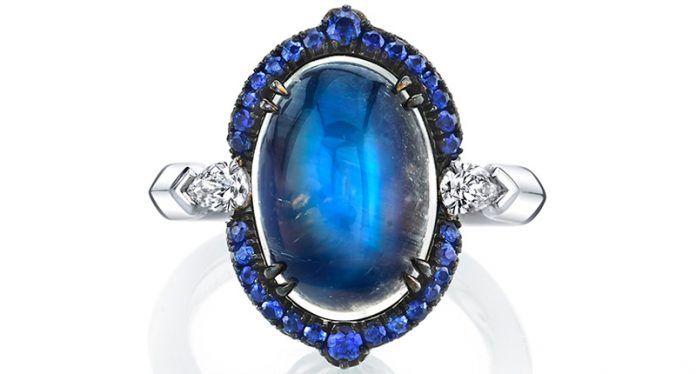 New York–The blue sheen of the moonstone is what drew Omi Privé President and head designer Niveet Nagpal to the gemstone and inspired the ring he designed around it.
It is a 7.28-carat moonstone framed with 0.32 carats of round royal blue sapphires and flanked by two pear-shaped diamonds totaling 0.21 carats. The sapphires are set in black rhodium—like a blue moon in the night sky, Nagpal said—and the band is platinum.
Finished in July, the ring already has won an award and found an owner.
It was the winner in the "Casual Fashion Jewelry over $5,000" category at the Centurion Design Awards just presented in Scottsdale, and it sold for $30,000.
News Source : nationaljeweler.com