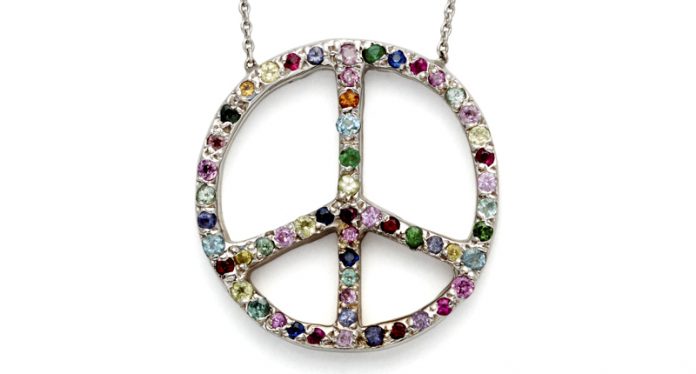 If the symbols depicted in jewelry represent something about the wearer, whether indicating their status, hopes or intentions, then we can't think of a more powerful symbol than the peace sign.
In light of the terrorist attack carried out in New York this week, which claimed eight lives and happened less than a mile from National Jeweler's offices, the peace sign resonates all the more deeply.
Elisa Solomon has built her brand on a foundation of positive messaging, depicting icons that represent family, nature, peace and hope.
Available in a wide range of sizes, metals and prices, her peace sign pendants make an excellent gift for a loved one this holiday season or ideal personal talismans to wear daily.
This 18-karat white gold version is embedded with garnet, citrine, yellow sapphire, peridot, tsavorite, alexandrite, blue sapphire, iolite, amethyst, rhodolite and pink sapphire. It retails for $2,760 at ElisaSolomon.com.
News Source: nationaljeweler.com