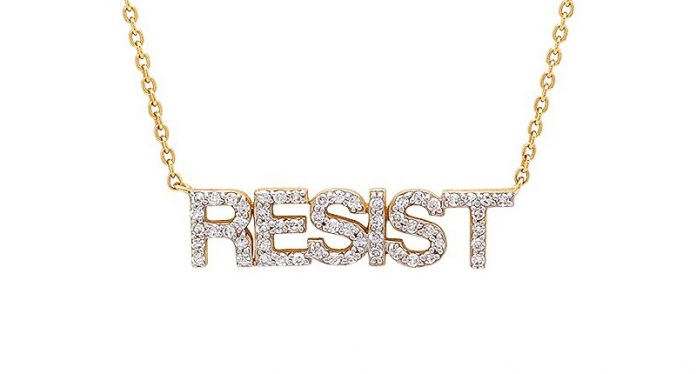 Fine jewelry brand Eriness struck a chord when it released its "Resist" necklace in the spring of 2017.
The 14-karat yellow gold and diamond style has been spotted on celebrities such as Emma Stone, Elizabeth Banks, Olivia Wilde, Sophia Bush and Yara Shahidi, who have embraced its message, particularly in the midst of the Time's Up movement.
Representing "strength and unity for all women around the world," it's a call to action to resist the status quo.
The necklace retails for $750 on Eriness.com, though a sterling silver version will only set the wearer back $130. Twenty percent of the style's proceeds benefit Planned Parenthood.
News Source : nationaljeweler.com