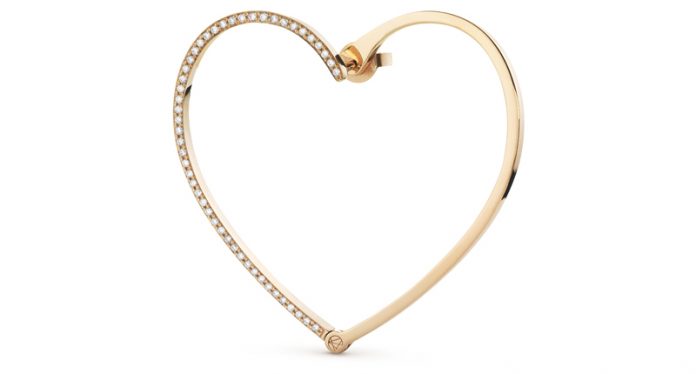 Love it or hate it, Valentine's Day is just around the corner and classic heart motifs abound in jewelry design, even from edgy designers like Kim Mee Hye.
Hye's "Open Your Heart" earring isn't your average love-themed piece of jewelry though. The designer experiments with how jewelry can be worn on the body, creating earrings that wrap around the ear or multi-layered midi rings unlike anything else on the market.
Here, Hye creates a sexy hoop earring with one half of the heart in front of the ear, and the other behind it, creating an arresting portrait of the wearer's profile, and perfect for a Valentine's Day self-purchase, in this editor's opinion.
Available in different shades of 18-karat gold and with and without diamonds, this 18-pink gold and diamond version retails for $3,126 at Quiet Storms in Brooklyn.
News Source : nationaljeweler.com