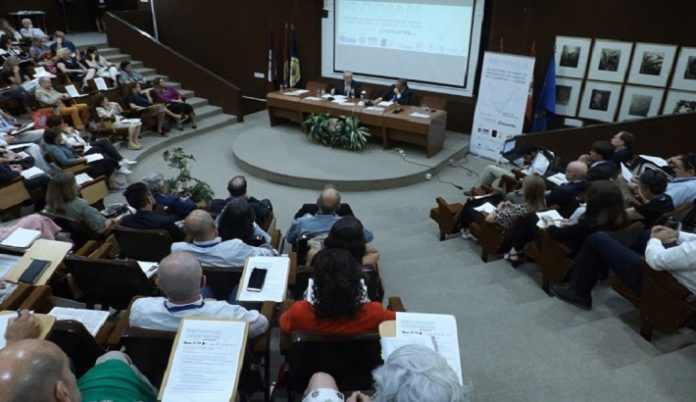 The prestigious Prodiam Forum will once again be held during Madrid Joya (the Madrid Jewelry Fair), which runs September 12-15. The Prodiam Forum is a recurring, educational forum at which hundreds of gem and jewelry professional gather for a comprehensive info session on the currently most important developments in the gem and jewelry trade.
This year's Prodiam Forum will be held during the morning of Wednesday, September 11, in the auditorium of the Spanish Gemological Institute. The Prodiam Forum's program will run from 9:00 am to 14:00 pm and will conclude with a networking cocktail-lunch.
In the evening of that same day, the 20th anniversary of Spain's leading jewelry trade newspaper GOLD & TIME will be celebrated with a festive Gala Dinner in the Hotel Mayorazgo Madrid, bringing together hundreds of gem and jewelry entrepreneurs and leaders.
Among the topics that will be presented and discussed at Prodiam are, among others, info modules about the export opportunities for Spanish jewelry manufacturers; how to assess the need for and the role of commercial agents in the jewelry and watchmaking sector; trends in jewelry design; an update on colored gemstones, and a special look at jurassic azabache from Asturias.
Also, a presentation will be given on the role of ethics in gemology and gem and jewelry appraising. And last, but not least industry experts will talk about synthetic or lab-grown diamonds, their role, identification and their impact on consumer confidence in diamonds. IDEX Editor in Chief Ya'akov Almor will be among the speakers on this topic.
That same day the newspaper GOLD & TIME will hold a Gala Dinner to celebrate its 20th anniversary, bringing together a hundred entrepreneurs and industry leaders in the Hotel Mayorazgo Madrid.
New Source : idexonline