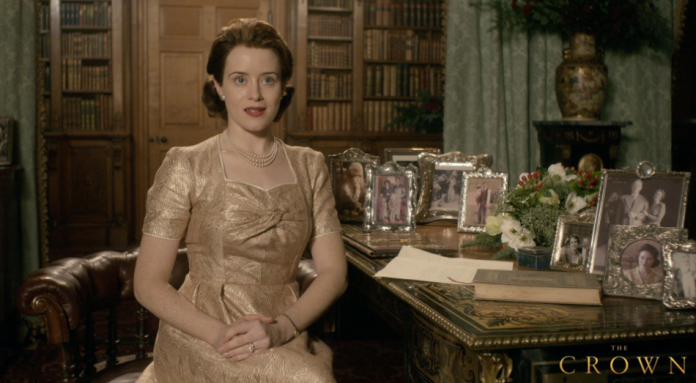 National retailer Argos has reported a surge in traditional, antique style jewellery following The Crown Season 2 being broadcasted on Netflix.
In particular, sales of coloured gemstones have more than doubled, while ornate lockets have leapt by 150% – far above the expected seasonal uplift for jewellery in winter.
The frenzy for jewels with old-fashioned glamour is thought to have been caused by the incredible popularity of The Crown, starring Claire Foy and Matt Smith as the Queen and Duke of Edinburgh respectively.
But while Foy's garments and jewels are reported to have cost up to £27,000 an item, a regal silver cubic zirconia locket from Argos is being snapped up by fans of the royal drama, alongside emerald earrings which resemble the style worn on by the Queen on The Crown's promotional poster.
"Customers can't get enough of our gorgeous jewellery range, especially since many pieces bear close resemblance to those featured in popular Netflix series The Crown," shares Argos jewellery buyer, Clair Albone.
"It seems that while binge-watching the show, they've also been browsing our ranges online and in the catalogue. Sales of our Moon & Back lockets have soared as people look out for traditional, ageless jewels that stand the test of time, and we offer them in spades."
Pearls have also been a hit for the national jeweller following season 2 of the award-winning show.
News Source : professionaljweller.com