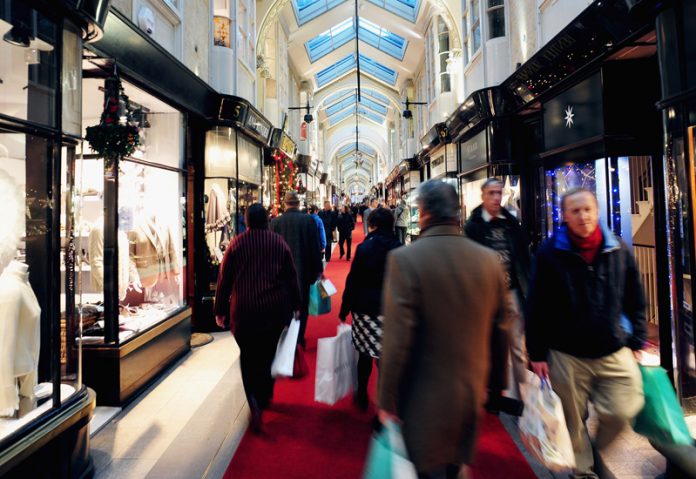 In a season of uncertainty for the UK jewellery industry, luxury jewellers are staying in the fast lane and not letting national circumstances slow them down.
While sales may be impacted, although latest reports filed by Companies House reveal top jewellers dealing with luxury items are actually posting an increase in turnover, this sector of the market is continuing to invest in order to move forward, stay relevant, and survive on the high street during turbulent times.
And, it's a good job really, because this year two of the leading high-end fashion e-tailers, Far Fetch and Net-A-Porter, have upped the ante and named jewellery as a growth area for their businesses.
So far 2018 has seen a rise in jewellery retailers refurbishing stores, with a focus on showcasing a wider range of products and taking the customer experience up a notch.
To highlight a few, Bristol-based independent jeweller John Titcombe is currently working on a flagship store that, once complete, will feature a room for bespoke CAD designs because this is an area of the business that grows every year.
Stratford-Upon-Avon and Mayfair-based jeweller, George Pragnell, is on track to double the size of its flagship by early 2019, and offer customers an even bigger selection of high-end pieces, while family-run David M Robinson is in the midst of expanding its Manchester showroom, which will incorporate a new Rolex VIP space and private lounge, whilst retaining the goldsmith and watchmaker's workshops that set the jeweller apart in the city.
On a national jewellery retail level the big giants are also not standing still. In Glasgow, Laings the Jewellers is in the process of refurbishing its flagship in the city, transforming its office spaces into private areas for customers to have jewellery valued and attend intimate bespoke appointments with the jeweller's talented designers. Elsewhere in the same city, Chisholm Hunter is giving its flagship a makeover similar to its store in Edinburgh. Once complete, the boutique will feature a lavish bar for shoppers to enjoy a glass of champagne while they are in store.
This is just a selection of stores, but Fraser Hart has seen a boost in sales since setting new standards with its Brent Cross boutique, and in Leeds Berry's has opened the doors to a refurbished and expanded flagship, making it one of the largest jewellery stores outside of London.
Meanwhile, new luxury brands have been entering the retail market – for example Deakin & Francis and Azza Fahmy have both bagged spots in the Burlington Arcade in the last 12 months, marking their first foray into retail, while giants such as Cartier, Bucherer and Tiffany & Co have been playing with new retail concepts.
In the luxury market the mood indeed feels positive, or at least optimistic, with those that were once struggling fighting back to take their share of the pie, and even businesses doing well are vowing not to get complacent.
The majority of luxury jewellery retailers Professional Jeweller has spoken to recently have said they are focusing on two key areas: customer service and translating the experience online.
In terms of online, time and energy is being spent on making sure when people search for high-end items, they are being directed to jewellery retail websites. This is being done through creating relevant content and getting experts in to help with SEO. Jewellers are also investing in photography, making sure when someone lands on their website they are faced with the same quality they would expect to see in store, and adding bespoke functionalities that enable shoppers to understand a jeweller can create anything they want.
Most importantly though, online is being used as an expansion to the store brand and customer experience, but the ultimate goal is to direct people to visit a boutique in person.
Hamilton & Inches chief executive officer, Stephen Paterson, explains: "We are consistently creating luxury content for the brand as a whole, our social media platforms and our email communications that inspire our audience to investigate further. The online experience is part of the customer journey and is not an attempt to translate an in-store experience."
He continues: "We believe in a layered approach to reaching our clients and although there is a function to shop online, we make it very straightforward for a client to contact the store and to be able to communicate with one of our experts via email, a telephone call or a visit to the showroom."
When it comes to customer service, knowledge is king for luxury jewellers, with the best of the bunch making sure staff are equipped with all they need to know to provide shoppers with a service better than they would ever get online.
David M Robinson PR and communications executive, Jamie McFadden, shares: "We all understand that the modern consumer is savvy. Research and knowledge is of huge importance to all clients, but particularly to those investing in luxury. In the case of diamond jewellery, our clients visit us with a basic knowledge typically gained through the internet, and our sales ambassadors are on hand to add that more personal touch, dispelling the myths of the internet and making the experience as stress-free as possible."
For every jeweller the internet poses a challenge, whether losing shoppers to online or consumers getting mix signals and false information from websites, but aside from the internet, the biggest competitor for the luxury end of the market is experiences and holidays.
In the UK, there has been a spike in people marking moments and milestones with memories, rather than a piece of jewellery or a watch.
While this battle is being felt by jewellers up and down the country, with the right product and customer service the industry can certainly fight back.
George Pragnell managing director, Charlie Pragnell, shares: "I think our greatest competitor for the watch and jewellery business is experiences and holidays because people are marking the moments in their lives with memories. Our job is to make sure that watches and jewellery are a better option because they don't change while the memories of holidays can fade and change over time."
He continues: "Think about the occasion of becoming married. Tradition dictates that you preserve that memory in two or three specific ways. One, you have a great big party with your friends and family. Two, you have rings as a permanent marker of the memories of that occasion. And three, you go on honeymoon. All three create memories but only one remains a permanent embodiment of the occasion."
Because of this analogy of a wedding, Charlie Pragnell believes the sector has every reason to be optimistic.
He explains: "That's why we can continue to be very optimistic about the long-term future of the watch and jewellery business, because people do want to mark memories with special objects.
"It's been that way for thousands of years and I don't think that's ever going to change."
Pragnell says the key in keeping the milestone marking market in the industry is to offer the best advice to customers, and an exceptional customer experience. If shop floor staff are trained to help customers find the perfect product to mark a special occasion, they are going to leave feeling satisfied and more likely to mark moments with jewellery from your store again.
As business gets tough for retailers on the high street, with even the biggest players such as House of Fraser having to implement a rescue plan, the gap between jewellers selling fashion or fine is growing bigger, with those in the middle market struggling to keep up.
At the moment it seems jewellers that are not trying to be 'all things to all people' are finding it easier to grow. In part, this is because they are able to focus and streamline their offering accordingly.
For the luxury market this growth can be seen nationwide, and as such, many jewellers stocking prestigious watch brands which demand a certain amount of space are making sure their diamond products and fine jewellery pieces stay at the forefront, with engagement rings remaining the most important purchase for the majority of stores.
In terms of what's selling, jewellers are actually noticing an increase in customers going for bigger pieces, while coloured gemstones are also having a moment. Most importantly, bespoke is becoming bigger business for jewellery retailers as customers enjoy making something truly unique.
News Source : professionaljeweller.com