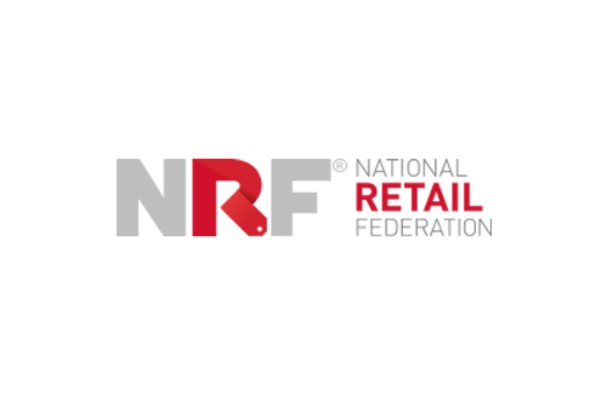 Amongst the retailers of the US, there is uniform agreement that sales for Season 2017 surpassed expectations and brought resounding cheer all around.
The National Retail Federation of the US, the apex body of retailers in that country, putting out its review of Season 2017 (the period from November 1 through December 31) performance said that sales for the two months reached US$ 691.9 billion; and were higher than the previous year's season sales by 5.5%. NRF opined that the increase was rooted in "growing wages, stronger employment and higher confidence" which led consumers "to spend more than had been expected".
"The results exceeded NRF's forecast of between $678.75 billion and $682 billion, which would have been an increase of between 3.6 and 4 per cent, and marked the largest increase since the 5.2 per cent year-over-year gain seen in 2010 after the end of the Great Recession," the organisation said. "NRF had forecast that non-store sales, which include online sales, would grow between 11 and 15 per cent to between $137.7 billion and $142.6 billion."
NRF President and CEO Matthew Shay commented: "We knew going in that retailers were going to have a good holiday season but the results are even better than anything we could have hoped for, especially given the misleading headlines of the past year. Whether they shopped in-store, online or on their phones, consumers were in the mood to spend, and retailers were there to offer them good value for their money. With this as a starting point and tax cuts putting more money into consumers' pockets, we are confident that retailers will have a very good year ahead."
NRF Chief Economist Jack Kleinhenz provided an overall summary of the various factors which went to make this season a particularly shining one. The season came on the heels of the three strongest monthly year-over-year gains for retail sales since the fourth quarter of 2014, he pointed out, and nominal disposable personal income was up a combined 3.5 per cent year-over-year in October and November; and consumers were also feeling better about using their credit cards, with outstanding balances up 6% year-over-year.
"The economy was in great shape going into the holiday season, and retailers had the right mix of inventory, pricing and staffing to help them connect with shoppers very efficiently," Kleinhenz said. "Strong employment and more money in consumers' pockets along with the news of tax cuts clearly helped with the pace of shopping. The market conditions were right, retailers were doing what they know how to do, and it all worked. We think the willingness to spend and growing purchasing power seen during the holidays will be key drivers of the 2018 economy."
Analysing the season by category, NRF noted that there were increases in every retail category except sporting goods during the holiday season.
While the figure put out by NRF excludes restaurants, automobile dealers and gasoline stations; it does include figures for online and other non-store sales which touch US$ 138.4 billion, marking a 11.5 % rise over 2016 sales in the same period.
Online holiday sales, which have seen a steady climb in the last few years, also added greatly to the cheer. Other organisations, most notably Adobe, have also put out figures for the performance of online sales during the period.
According to Adobe, online sales for the 2017 season reached US$ 108.2 billion marking a rise of 14.7% over the previous year. The figure also represents an almost US$ 1 billion increase over Adobe's own forecast for online sales of US$ 107.4 billion put out in November 2017.
The difference (of about US$ 30 billion) between the online sales figures of NRF and Adobe is reportedly due to the fact that both organisations rely on different primary sources.
A MarketingLand report explains saying: "While Adobe's numbers are based on 80 per cent of online transactions for the largest 100 online US retailers, NRF's Craig Shearman, vice president for government affairs public relations, says his organization uses official government data from the Census Bureau."
Meanwhile a press release by Tiffany & Company also independently reported an 8% increase for the holiday period of November 1 to December 31, with sales touching US$ 1.05 billion. The Company said that this was due to growth across regions and product categories; and the fact that comparable store sales rose 5%.
Alessandro Bogliolo, Chief Executive Officer, said, "We were pleased with the improvement in sales during the holiday period across regions and categories, both instore and online. While our major Fashion Jewelry collections continued to perform well, customers were equally excited about our Fine Jewelry, our Watches and our new Home and Accessories collection. Some exceptional High Jewelry creations further contributed to the sales performance. This recent return to growth in worldwide comparable store sales, fueled by a substantial improvement in the Americas and Asia Pacific, is consistent with our commitment to generate solid and sustainable growth in sales, operating margin and earnings that is at least comparable to our industry peers over the long-term."
News Source: gjepc.org