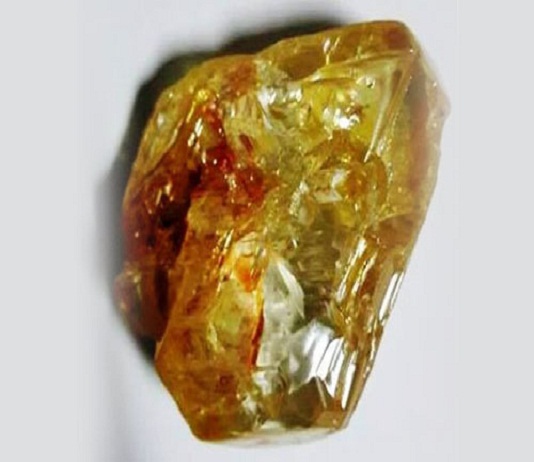 In March this year, there was much jubilation in Sierra Leone as Pastor Emmanuel Momoh, found a 709.41 carat diamond, and later handed it over to the government.
The massive diamond was presented to President Dr Ernest Bai Koroma on Wednesday March 15th, 2017 by Paramount Chief Paul N. Saquee The 5 of Tankoro Chiefdom in Kono district, who was accompanied by the Minister of Mines and Mineral Resources, Honourable Alhaji Minkailu Mansaray.
Touted as one of the 20 largest diamonds of the world, it was expected to be sold for a fancy price.
However, failing to find a buyer so far — earlier at an auction in Freetown in May, the top bid of US$ 7.7 million was rejected – the diamond has now been taken to Antwerp where it is being auctioned.
While no official valuation has been put out so far by the Sierra Leone Government, the Anadolu Agency reported that experts had valued it at over US$ 50 million. Media reports have also quoted the Pastor – who is part of the sales team and delegation which has travelled to Antwerp with the stone — as saying "I'm not expecting less than US$ 50 million".
News Source: gjepc.org