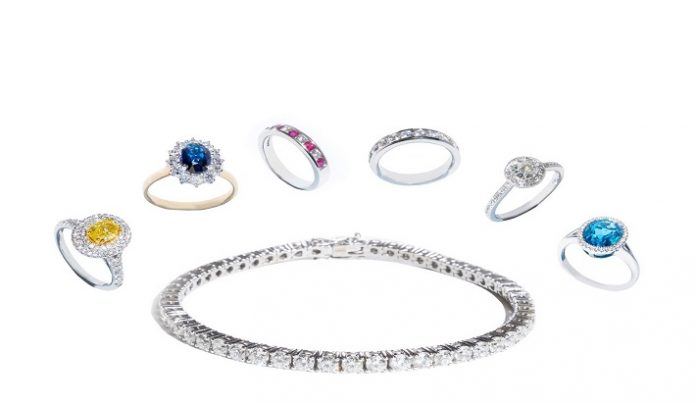 NB Diamonds has enjoyed its most successful year yet, with the future looking bright as the family firm prepares to expand its product offer.
NB Diamonds launched three years ago, with steady growth year-on-year following demand from retailers for affordable, good quality, loose diamonds and ready-made pieces.
Being a family run business, NB Diamonds can easily allow for tighter margins and work with clients to hit the price points they need to make a sale happen.
For instance this year the company introduced diamond bracelets crafted in 9ct and 18ct gold, which hit very attractive price points from 1ct-15ct.
"2019 has taken us to new heights," the company director tells Professional Jeweller. "This year has seen the launch of successful new products and ranges of diamond jewellery including expanding on our men's ranges.
"We have had great feedback from our clients that they really like the designs and most importantly on our price points.
"Our achievements this year are with thanks to the support from our clients that we have strong standing business relationships with who have shown faith in us from the start as well as those we have come to know in more recent times that have given us the opportunity to prove ourselves in the diamond and jewellery market."
As a company, NB diamonds prides itself in offering top customer personal service – always going the extra mile for clients no matter how small the request.
"Building strong business connections and lasting friendships is extremely important to us and I believe that has been one of the main reason for our success," the NB Diamonds director shares.
"Being a family run business means we can be small enough to care and big enough to cope, which allows us to do our maximum to hit the price point they need to make the deal happen. We have the ability and facilities to create product ranges aimed at specific price points and qualities which are needed by our clients."
Next year the company is looking to expand its sales and customer service team, and expand its product portfolio to include certified diamond ranges at lower prices.
New Source : professionaljeweller