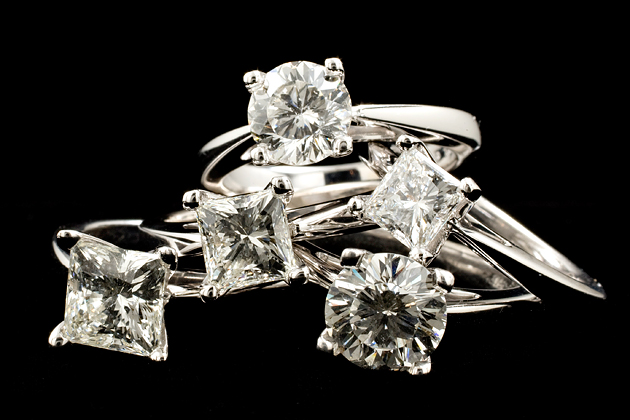 Signet Jewelers reported total sales were $1.5 billion, up 5.5%, in the 13 weeks ended May 5, its fiscal 2019 first quarter.
Total same store sales performance was down 0.1% versus the prior year quarter, however.
The firm reported a net loss of $496.6 million in the quarter, compared with a profit of $78.5 million in the year-earlier period due to a non-cash impairment charge related to goodwill and intangibles, a loss recognized on held for sale non-prime receivables and restructuring charges, the company said.
However, its shares rose strongly with the market happy with what it sees as stabilizing sales after two years of declines.
The increase in total sales of $77.2 million in the quarter was positively impacted by the addition of James Allen which was acquired last September, a calendar shift due to the 53rd week in Fiscal 2018, the application of new revenue recognition accounting standards, and foreign exchange translation benefit.
These factors were partially offset by the impact of net store closures and same store sales performance.
Signet reported that eCommerce sales in the first quarter including James Allen were $146.5 million, up 80.9% on a reported basis. James Allen sales were $53.3 million in the quarter up 29.4% compared to the prior year quarter. Online sales increased across all segments and accounted for 9.9% of first quarter sales, up from 5.8% of total sales in the prior year first quarter.
"As we begin to implement our Signet Path to Brilliance transformation plan, we remain focused on driving operational improvement by executing on our Customer First, OmniChannel and Culture of Agility and Efficiency pillars," said Signet Jewelers Chief Executive Officer Virginia C. Drosos. "In the first quarter, we saw signs of stabilization in our overall sales and once again achieved double digit growth in eCommerce."
She continued, "Looking ahead, we expect second quarter revenues to be impacted by a tougher prior year same store sales comparison and calendar shifts. We are maintaining our full year 2019 guidance and are intensely focused on laying the foundation to support improved performance in the holiday season. While progress will continue to be gradual and incremental, we are confident Signet is on the right path to achieve long-term sustainable, profitable growth."
News Source : idexonline.com