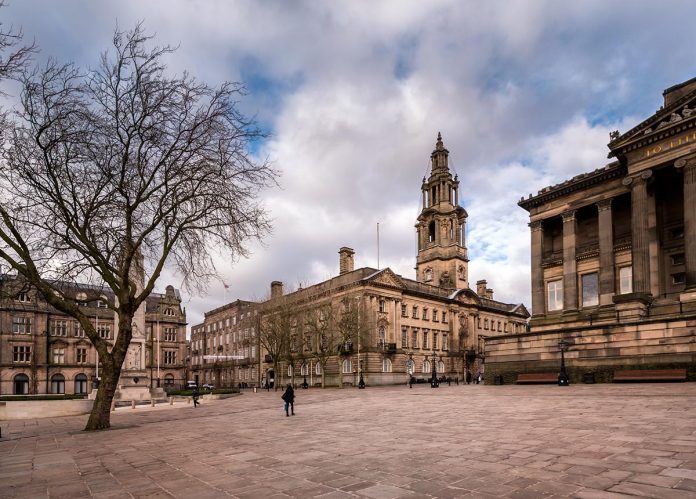 At long last, spring is in the air. Many jewellery retailers have now graced their windows with floral displays, while brands are adding vibrant colours for the (hopefully) warmer months.
In Preston, spring means capitalising on the all-important wedding season and getting consumers kitted out in the perfect jewellery to match sun-kissed skin and SS18 wardrobes.
Those visiting Preston to transform from winter to spring have plenty of choice too, as the city is overflowing with jewellers — from multiples such as Signet's H Samuel and Ernest Jones, to independents stocking fine and fashion, and standalone stores from the big three brand giants: Pandora, Swarovski and Thomas Sabo,
They also don't have far to walk either. In central Preston, the majority of jewellers can be found in St George's Shopping Centre, while those which are not are no more than a five minute walk away on the surrounding streets.
From a consumer perspective, the jewellery scene is thriving, but for jewellers trading in Preston, how is business faring?
KEO Jewellers, an independent retailer located in the main shopping centres, says footfall is not what it used to be but the quality is the same and the jeweller has so far been experiencing an uplift in sales compared to last year. "Although the number of people is down, we have found that the trade is up on last year," shares KEO Jewellers manager, Linda Keogh.
She continues: "While there is not as many people coming into Preston, we do have an online website which has been running for five to six years now, and this brings people into Preston from Cumbria, the Lake District, and out of town, and the surrounding towns, because they say they saw something on our website and wanted to come in."
While KEO Jewellers stocks a mixture of jewellery, from silver designs priced at £5, to engagement rings from £2,000+, it specialises in antique pieces, which consumers know are one-of-a-kind and any delay in purchasing could lead to missing out.
The store manager attributes its one-off pieces and unique products, alongside excellent customer service, as its USP in the city.
News Source : professionaljeweller.com