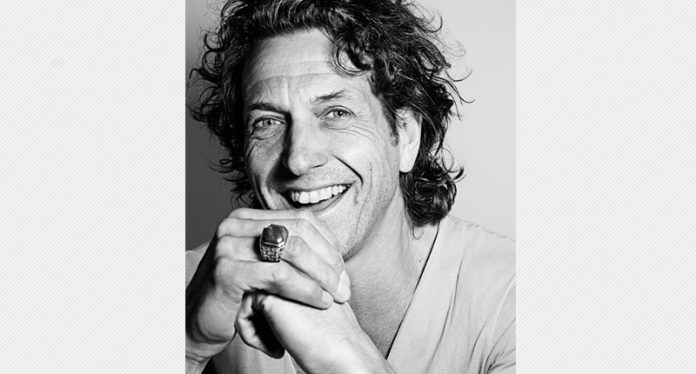 New York–British jewelry designer Stephen Webster is returning to the stage at the upcoming Gem Awards.
Jewelers of America and the Gem Awards committee have announced that Webster will again be the host of its annual event, held this year on Friday, January 19, at Cipriani 42nd Street in New York City.
Webster hosted the awards for the first time last year, proving himself to be a natural emcee as he entertained the audience with his sense of humor while opening the show and announcing presenters.
"The requests for Stephen to return as host for the 16th annual Gem Awards began flooding in even before last year's Gem Awards were over," Chair Norman Miller said. "Stephen is witty, irreverent, charismatic and the perfect person to host the Gem Awards."
With an eye for detail, flair and a wild imagination, Webster is widely thought to be one of the industry's most accomplished and exciting designers, JA said.
Throughout his four-decade-long career in the industry, he has advocated for ethically sourced materials, travelling directly to the areas from which his materials come to see the mining communities firsthand.
His company has expanded worldwide in recent years and boasts almost 200 points of sale across the U.K., United States, Russia, Dubai, Japan and Hong Kong.
The Gem Awards gala honors the outstanding achievements of individuals or companies whose work raises the visibility and status of fine jewelry and watches.
Nominees in three categories–Jewelry Design, Media Excellence and Retail Innovation–have been announced ahead of time, but the winners will be revealed live that evening.
The event also will honor Sally Morrison with the Gem Award for Lifetime Achievement and actress Debra Messing with the Gem Award for Jewelry Style.
News Source : nationaljeweler.com