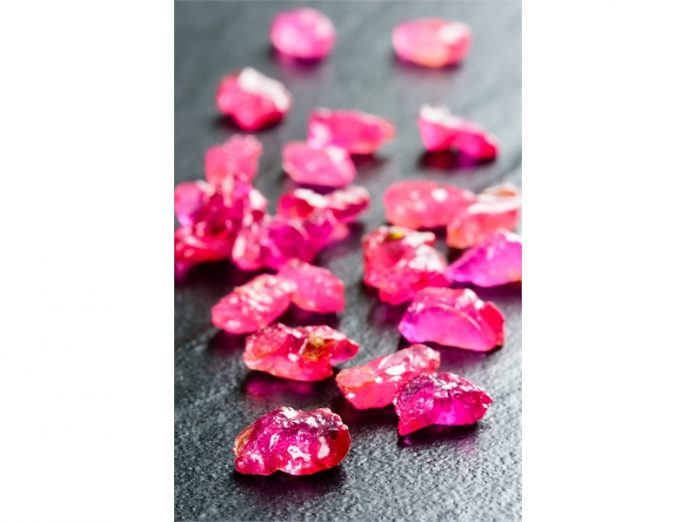 Coloured gemstone specialist Gemfields plc raised US$55 million from the sale of Montepuez rubies in Singapore from November 6 to 10, Pallinghurst announced recently.
A total of 76 lots comprising of rubies extracted by Montepuez Ruby Mining Limitada were offered; 71 of which or 93 percent, were sold. The nine Montepuez auctions held since June 2014 have generated US$335 million in aggregate revenues, according to Pallinghurst, which owns Gemfields.
Gemfields' latest auction saw 54 companies placing bids. The auction offered high-, medium- and commercial-grade rough rubies, both untreated and treated.
The auction generated total revenues of US$54.96 million at an average realised price of US$90.81 per carat.
"Given that the quality mix offered at this auction comprised a blend of varying qualities and sizes of material, a direct top-line comparison with results of previous auctions is not feasible. On a quality-for-quality basis, however, the per-carat prices demonstrated strong demand, and reflected Gemfields' experiences at recent industry events, including the first ever World Ruby Forum in Bangkok," noted Pallinghust.
The auction results provided a high level of comfort in respect of Gemfields' understanding of the current market demand profile, which was further supported by customer feedback received during the auction.
Sean Gilbertson, CEO of Gemfields, commented, "The strong revenues from this auction provide a solid boost to the Gemfields cash position and underscore the fact that market demand for responsibly sourced rubies from Mozambique remains in fine fettle."
News Source: jewellerynewsasia.com