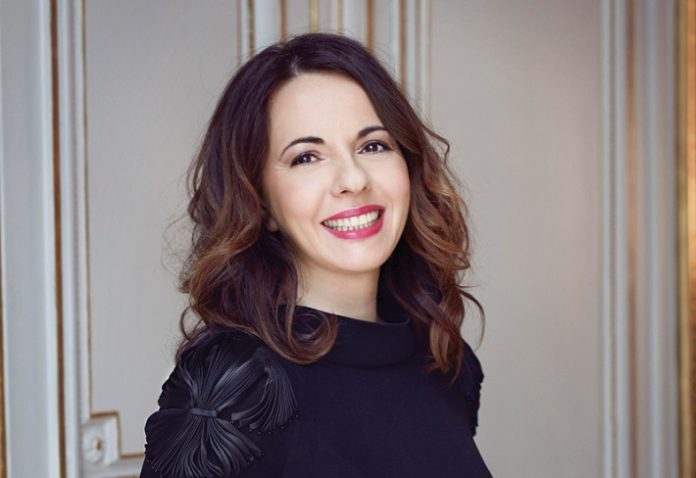 Swarovski's creative director, Nathalie Colin, has resigned after 14 years with the business.
Since joining the company in 2006, Colin has raised the company's design bar and been the driving force behind many innovative product launches.
Today though the creative director has taken to LinkedIn to share the news that, after agreeing a long transition to ensure stability, her last day in the design studios will be the end of March.
She writes: "Dear colleagues, dear friends, dear sparkling community. Since 2006, I have been surrounded by so many crystal creations, with their distinctive Swarovski sparkle that has inspired me so much. Today this brilliance is even more emotional. Indeed, I took the decision to leave the company to pursue other sparkling opportunities and to continue fulfilling my personal dreams.
"It has been extraordinary 14 years, filled with so much joy, creativity and thousands of designs of jewellery, watches, accessories and home objects. I lived a true love affair with crystal as my personality resonates so much with the rich Crystal DNA of Swarovski."
During her time with the company, Colin saw 28 collections come to life, and says autumn/winter replaced spring/summer as her favorite season to work on.
Alongside thanking her "amazing" and "dedicated" team, Colin also reflected on her highlighted in her social media post.
She shares: "Through my creative vision and design lead, I contributed to Swarovski's success by modernizing the brand, and by establishing Swarovski as a key global player in the fashion scene. Enriching Swarovski Brand Equity has been possible thanks to the common vision and trust I have shared from day one with Robert Buchbauer and with other Swarovski family members."
In her parting words to the team she advises: "Remember, 'design, don't decorate' and 'add a modern twist'.
No successor has been named yet.
Swarovski has said in a statement: "The role of Creative Director will remain integral to our business and we will further strengthen our creative department, injecting a new and innovative approach to our product collections. We look forward to sharing more detail on this in due course.
"We are excited about the opportunities ahead for our brand, our teams, our partners and our consumers. As we celebrate Swarovski's 125th anniversary this year, we will continue to champion the innovative mindset at the heart of the brand, for the next 125 years of success."
News Source : professionaljeweller