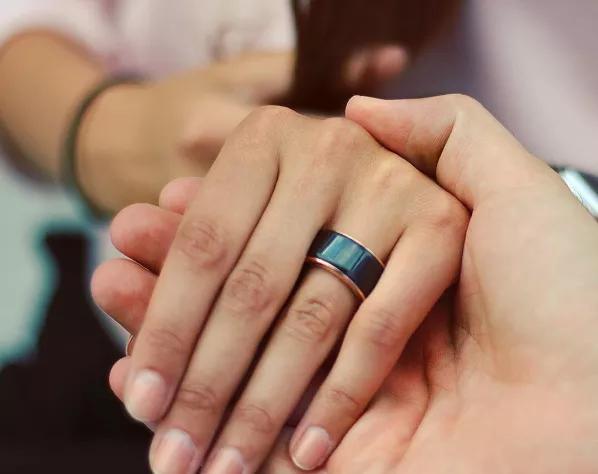 The HB Ring is the ultimate sweetheart's accessory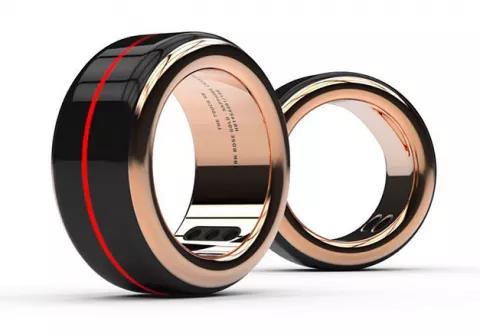 Sure, you could Skype with your sweetie when you're miles apart. But a new wearable from a device manufacturer called the Touch lets users connect on a more intimate—and, well, physiological—level.
The HB Ring lets you see and feel the real-time heartbeat of a loved one, directly on the ring.
The clever wearable is available in a stainless steel or solid rose gold shank, topped with a unibody sapphire crystal (a theoretically unscratchable material) that lets a "lighting stripe" shine through that represents a heartbeat pulsing within a vein.
The ring connects to an app with Bluetooth and wears like a regular un-smart piece of jewelry—until you double-tap its surface. The taps set off the "heartbeat" vibrations and unique lighting stripe, putting you in close contact with your loved one, no matter where they are.
The device is for sale on the Touch website, currently in the preorder stage. But the simple-and-sweet concept of connecting with someone through a heartbeat has already garnered the HB Ring a healthy amount of prerelease press.
According to the company, the device is a result of "2.5 years of research and development involving Czech, Swiss, German, and Japanese manufacturers. Many manufacturing cycles were custom designed in order to produce and treat parts intended for HB Ring. In particular, the ring metal and sapphire housing were designed together with Swiss high-end watch manufacturing industry. Unique polymer composite solutions used in the ring were developed together with Japanese and German manufacturers."
The high-tech HB, which will jibe with iOS and Android systems, will surely lure lovers. And it may be useful to people tracking a heart or health condition in a loved one or the well-being of someone with a dangerous job.
Of course the ring's high price isn't targeting ambulance drivers and police officers. A pair of stainless steel HBrings run $599; two rose gold rings will set you back $2,990.
News Source : JCKOnline.com