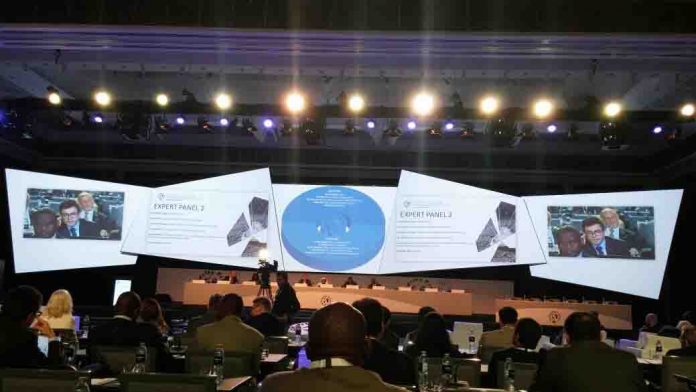 The Annual Plenary Meeting of the Kimberley Process commenced on November 13 with two panel discussions as part of the Third Forum on Rough Valuation and a number of informal meetings between the participating delegations. The meet will conclude on November 17.
According to a release from the KP Chair, Ahmed bin Sulayem on the eve of the meeting, two principal topics that will be taken up are the proposals to establish a Permanent Secretariat for the KP under the United Nations, as well as creating an independent fund for NGOs involved in the initiative.
The Indian delegation held numerous meetings with its counterparts from EU, China and Australia to build consensus for the proposal to assume the KP Vice Chair in 2018 and of Chair in 2019. It may be recalled that in May this year, India and EU had presented a joint proposal wherein the former would be Vice Chair in 2017 and Chair in 2018, with India as Vice Chair and Chair in the following years.
Representatives of 81 countries are expected to attend the meet which will have Keynote addresses by H.E. Abdullah Al Saleh, Undersecretary for Foreign Trade & Industry, UAE Ministry of Economy; Ahmed Bin Sulayem, UAE Kimberley Process Chair; and Andrey Polyakov, President of the World Diamond Council at the inaugural session.
At the third forum on rough diamond valuation, following the earlier two held in association with the OECD and AWDC, however, it is understood that while alluvial producers called for capacity building at the ground level, the traders focused on the need to create a panel of experts to evolve the right methodology for valuation. No consensus decision could be reached.
News Source : gjepc.org