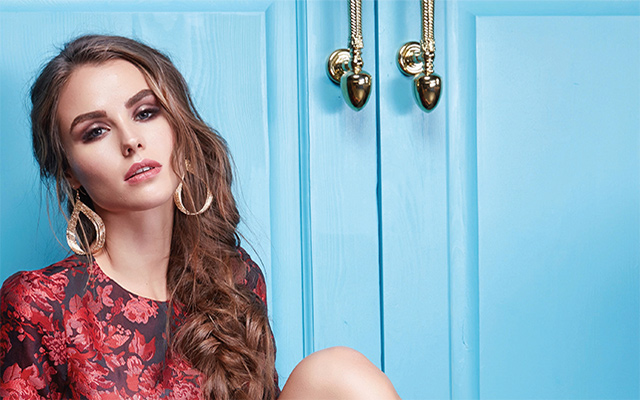 When it comes to earrings this season, it's simple: the bigger, the better. ALEX EUGENE reports.
The age of statement jewellery is back: because for today's style-conscious consumer, standing out from the crowd is essential.
When it comes to the most-wearable piece, earrings win hands-down. Whether feminine, masculine or androgynous, adults and teenagers of both genders all use earrings to set off their outfits. There's just something about them that's perfect for everyone.
This makes earrings a retailer's best weapon in terms of sales. After all, earrings have proven through the centuries to be some of the most enduring accessories.
"Scatter pins and earrings, charm bracelets and necklaces were worn daily in the twentieth century," journalist Maureen Zambito wrote in January for online news site The Intelligencer. "By the 1960s, fashion had changed and trends brought less-ladylike looks and a hippie, mod fashion… but still, earrings were important."
What's old is new: A comeback
In the 1960s, English model Twiggy was turning heads by pairing loud outfits with enormous plastic earrings. In the 1970s, David Bowie's bedazzling outfits often included bright, dangly earrings – both pairs and singles. In the 1980s, pop icons Madonna, Prince and George Michael were just a few to continue the trend.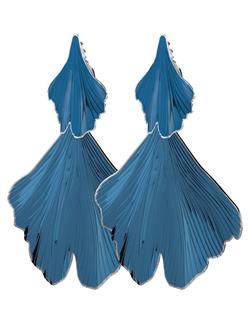 The vintage look is now well and truly mainstream. Today's jewellery designers are re-working styles from all the major fashion eras and earrings are no exception.
"We've seen a major trend in statement earrings for the past year or so and that seems to be strong for the coming year as well," says Nina Agerskov Myrlund, communications manager at Dryberg/Kern, a brand carried by Australian supplier JLM.
According to Myrlund, the trend for wearing a silver earring in one ear and gold in the other is increasing, while Cheryle Roberts, managing director of supplier Stones & Silver, says hoop earrings – both small and large – have been the brand's best-selling category at recent trade shows.
"It looks like the 1980s disco era is making a comeback and it's even stronger for 2018," Roberts notes.
Chloe Sandland, marketing manager at Buckley London, believes that designs have become more "daring", with large, colorful statement earrings hitting mainstream fashion.
"Chain and tassel drop earrings, oversized hoops and mismatched styles have all recently been introduced to the high street," Sandland says, adding, "Our Autumn/Winter 2018 collections feature earrings with mixed shapes, multiple settings and a focus on drop styles."
Helen Thompson-Carter, director of Fabuleux Vous also agrees that the trend to wear one short and one long earring is currently in vogue, has gathered momentum in the past six months.
"Earrings are going to be big – in size, statement, and a dare-to-be-different quality," she says. "Colour is in!"
Brisbane-based gem dealer Charles Lawson also says he has seen designers creating "twin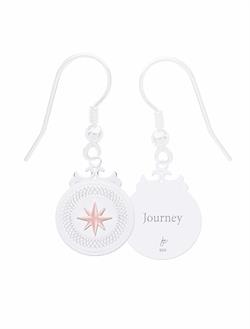 earrings where each earring is matched in style but not identical to the other".
"In the fashion side of things, there are a lot of colourful tassel earrings coming through," he says. "This trend can be translated to fine jewellery easily by using a top stone in bright coloured gems with interesting shapes like flat-cut ruby, rough shards of tourmaline and tassels made using fine chain."
Lawson also believes the trends will translate to the local market: "I am most excited to see many different coloured stones used together to create stunning designs. These often use opal as a center stone."
According to Pastiche director Amy Bradley, top sellers over summer for the supplier have been "large, fine hoops with interesting details, as well as our tassel earrings in various colours".
The rapidly-expanding penchant for layering is also allowing consumers to wear earrings of different styles all at once. "As the jewellery-layering trend continues to grow, we're expecting petite hoops that can be easily paired with other pieces to be big for 2018," explains Jemma Fennings, co-founder of London-based line Olivia Burton. "We've also responded to the trend for multiple ear piercings with a new line of teeny-tiny hoops."
If all these crazy trends sound out of alignment with fine jewellery, think again.
Trending: The fashionable return of fine jewellery
While fashion trends change like the wind, precious metals and stones last a lifetime. This is one reason why fine jewellery becomes sentimental and treasured, while fashion jewellery is considered seasonal and somewhat disposable.
The lines have blurred between fashion and fine jewellery in recent years, as suppliers from both sectors incorporate different materials and styles in a bid to occupy the upper middle market.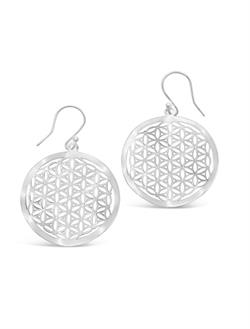 Fine jewellery is also increasingly seen in a fashion context as celebrities and fashion influencers turn towards bespoke statement pieces, like Hollywood style icon Elizabeth Taylor before them in the extravagant 1950s.
Last month, music and fashion goddess Beyoncé made a gob-smacking appearance at the Grammy Awards. Dressed all in black, the pop star rocked a pair of 70-carat, diamond and titanium drop earrings designed by Lorraine Schwartz valued at over $US6 million ($AU7.6 m).
Cue what has been dubbed "the fashionable return of fine jewellery" by style gurus around the world. No longer considered only appropriate for formal occasions, precious pieces are reclaiming runways across the US and Europe, and Australia is set to follow.
Consequently, jewellery retailers now have customers asking for the best of both worlds.
"We've seen that consumers are looking to regularly update their jewellery box with quality pieces that will stand the test of time," Fennings says.
Yellow gold, historically the domain of mature markets and high-end pieces, has also now become a hot item for the young.
Bradley agrees: "Yellow gold is definitely on the rise; it has made a smooth transition from traditional jewellery items like heirlooms and wedding bands into the fashion jewellery market."
In response, Pastiche's youth brand Dear Addison recently launched the Sunshine Collection, themed around "sweet and delicate yellow gold-plated pieces".
The young ones
Beyonce's red-carpet appearance is important because she's a hero for Millennials, Gen Y, and even the upcoming 'iGen' age group. Young consumers want what celebrities have.
"It's all about social media these days. The Millennials find inspiration online by looking to influencers that they relate to," Myrlund explains. "It's peer-review golden days and in order to reach the younger generations, we need to meet them on their ground – Instagram, Facebook, and Pinterest."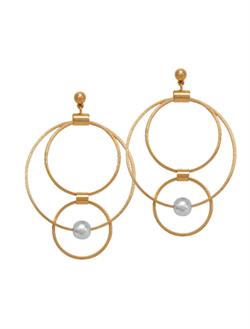 Fennings says that Olivia Burton has a "particularly loyal, active following on Instagram", and that engaging customers in online conversations about new products have boosted sales. However, Thompson-Carter points out that those same generations want a lower price point, holding "no sentimental value or emotional connection to the pieces purchased".
"Looking good is what is important," she explains. "Social-media platforms with quality imagery, brand association, and influencers' choices are important to this group."
So while Beyonce's million-dollar diamond earrings are the desired look, jewellery designers must strike the right balance between materials and price.
"The demand for bigger styles can put an added pressure on suppliers, and consequently retailers, to maintain competitive prices," Bradley says, adding that Pastiche is using stainless steel to address the demand for earrings in prestige styles at affordable prices. "Producing the bigger styles in stainless steel allows us to deliver on size with a desirable price tag."
The brand is also experiencing success with single earrings.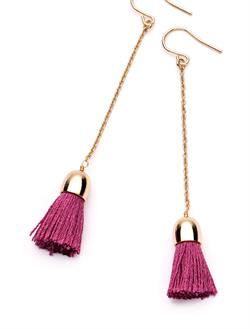 "We have definitely seen a growth in our earring sales and have increased our offering, developing many more designs that are standalone rather than simply part of a set," she adds.
Sandland also points to single earrings as a practical way of lowering price points for consumers.
"Two-part earrings and earrings that can be worn multiple ways were recently introduced to the Buckley London range and we see this trend continuing into 2018," she explains. "These earrings offer great value for money, giving the wearer numerous styles in one product."
If satisfying the demand for fine jewellery wasn't challenging enough, Lawson says younger clients are also keen to own custom-made jewellery, but of course at affordable prices.
"They don't want to spend too much so [they choose] a pair of calibrated-size citrine stones or some Australian opal free-forms," he says. "They are also more open to using the rough gemstone material."
Myrlund says the rise of lower-end chain stores, which are able to meet market demand with demi-fine and imitation precious jewellery, presents a welcome challenge. "Giants such as H&M and Zara will retail a pair of statement earrings at almost one-tenth of our price," she says. "The quality is, of course, incomparable to ours; however, it pushes us to perform our best in metrics such as branding, production, design, and marketing – [the chains] keep us at the top of our game."
Inevitably, as fine jewellery becomes more accessible – or at least the look of fine jewellery – the view of when and how it should be worn is changing also.
Accessories with bling
In 2018, it's normal to dress for the beach but accessorise for a grand ball. Whether it's denim and diamonds, or cotton t-shirts and gold – there's no limit on using fine jewellery to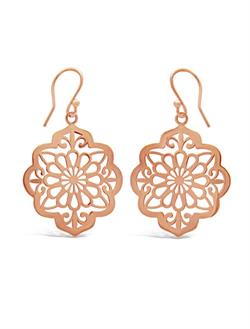 complement loose, lazy looks.
Anissa Kermiche, jeweller and fashion editor of WhoWhatWear.com wrote in December 2017 that her single Mobile Doré Earring – made with 18-carat yellow gold and a freshwater pearl – would be "perfect with jeans and a t-shirt".
Sandland says Buckley London has also seen demand for earrings that suit various dress styles both as singles and in pairs. "Although larger statement earrings have been a major fashion trend, we have also seen a rise in sales of our more classic and simple earring styles," she explains. "This shows that there is still a demand for earrings that can be worn every day and for any occasion."
Around the world
In the fashion world, it's common knowledge that what is seen in Europe and the US will hit Australia within two to four years. With that in mind, Australian designers are planning accordingly.
"We always have very exciting releases of on-trend jewellery, sometimes well ahead of consumer demand," Roberts says. "For example, our black rhodium-plated products have started very strong in 2018, even though we released them in early 2017 with little interest at that time.
"Large hoops, statement pieces, rose gold-plated earrings and filigree designs are still increasing in popularity. Very few are after the small and dainty traditional earring this year," she adds.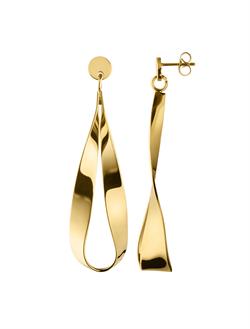 Notably, and in direct opposition to this statement, Fennings commented recently about their mostly UK-based customers: "We've noticed a shift away from statement jewellery towards micro styles. Our collections are characterised by delicate proportions so it's really exciting to see people are falling for daintier pieces."
For Bradley, a seamless combination of trend and taste is paramount.
"We are always watching trends around the world," she says. "Our design team is mindful to consider and align with new trends during their design process, but in a way that is distinctly Pastiche and caters to our loyal fan base."
Over at Fabuleux Vous, Thompson-Carter says, "We follow what is happening globally – especially Europe and the US – and try to stay as far ahead of the game as we can. Because we work with some brilliant suppliers, we are well positioned to bring new and interesting quality designs to the market."
Even as a gem dealer, Lawson admits that fashion is equally important to his business.
"I do need to keep stock of the next big trend. With the Pantone colour of the year being violet, I have acquired some beautiful purple and violet gems such as amethyst, garnet and sapphire to meet the demand," he says.
As fine jewellery and mainstream fashion collide again in 2018, rising demand for statement pieces means jewellers can expect a larger demographic of shoppers.
Whether consumers are young or old, big spenders or frugal, earrings are on the must-have list for all of them.