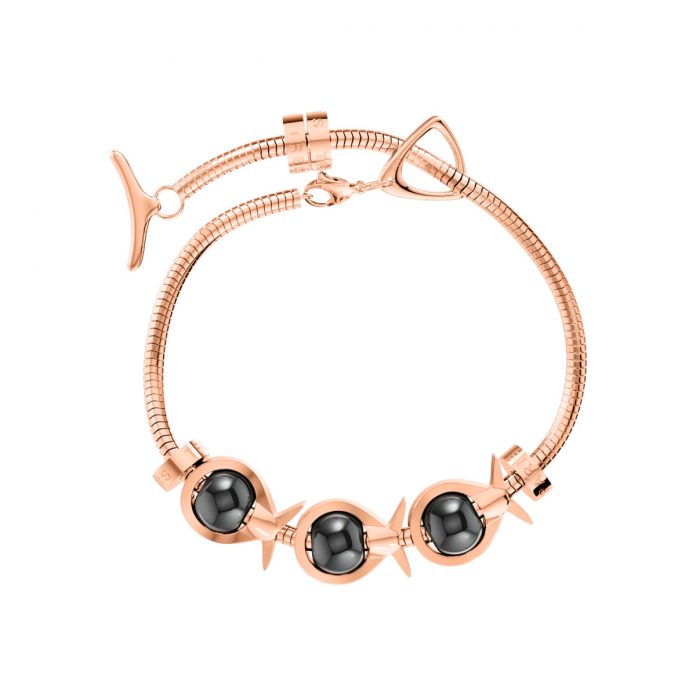 Tresor Paris has acquired London-based jewellery brand, Phiiish.
Phiiish was created by brothers Dean & Adam Greenfield in 2014, with Dean working as lead designer and Adam taking charge of brand development.
Jewellery pieces by Phiiish include changeable stones, personalised elements, and a distinct fishtail tag, which acts as a safety chain. Crafted in steel and adorned with yellow and rose gold plating, pieces are affordable and tap into the customisation trend, and complement Tresor Paris' existing portfolio.
While the brothers firmly believe in Phiiish and Dean will remain the leader designer, they found it hard to bring a new brand to market, describing the journey as an "uphill struggle" because many retailers prefer to play it safe and stock more established brands.
Now the brand will be known as Phiiish by Tresor Paris, with some modifications being made to meet current trends and demands.
Tresore Paris creative director, Lilian Lousky, says of the acquisition: "When we first met with the brothers, their passion and vision for the brand was infectious. So we decided to acquire the Phiiish range, marketing it as a brand within Tresor Paris with some modifications and further developments in line with customers' demand and tastes.
"The exciting reinvigorated line will be launching ahead of International Jewellery London and London Fashion week, making it available to Tresor Paris fans and stockists."
Phiiish by Tresor Paris will launch new designs on July 10.
News Source : professionaljeweller.com