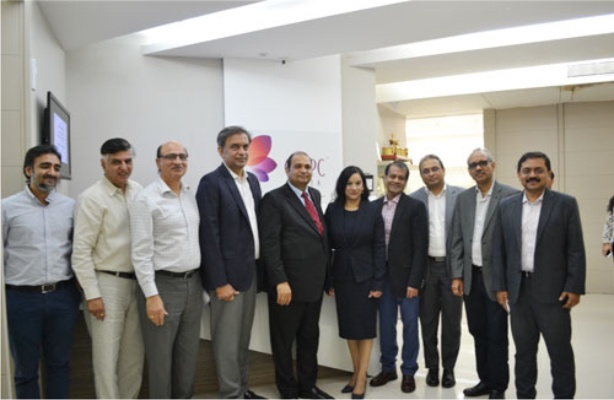 A delegation of The Gem & Jewellery Export Promotion Council (GJEPC) had a meeting with the Assistant Secretary of State for Economic and Business Affairs, USA, Ms. Manisha Singh during her recent visit to Mumbai. The two delegations discussed a range of issues related to the gem and jewellery industry.
Ms. Singh's office looks after the Kimberley Process as well as other issues pertaining to the gems and jewellery industry. The discussions covered among others the KPCS, synthetic diamonds, responsible sourcing of jewellery and other issues that the industry is currently facing.
The GJEPC delegation made a brief presentation on the role and activities of the Council, the strengths of the Indian centre as a leading force in the global gem and jewellery industry, as well as some concrete issues related to trade. They stressed that the industry in the two countries could enjoy a mutually beneficial relationship and could grow together.
Indian jewellery manufacturers have been amongst the most reliable and responsible source for jewellery for the US market. Government bodies in India, GJEPC and the trade were collaborating closely on systems to strengthen responsible manufacturing. India is already a full & committed member of the FATF and has recently launched the MyKYC Bank, a platform that can promote ease of doing business and boost compliance, while simultaneously making the sector more transparent.
The GJEPC also pointed out that India has been a pioneer in segregation of synthetic / lab grown on the one hand and natural diamonds on the other, and that any lack of clarity regarding separation of these supply chains could impact consumer confidence. The delegation expressed concerns that the recent revision in FTC guides, especially omission of the word "natural" from the definition of diamonds, could create confusion among consumers; hence there was a need to have two separate and distinct terms for each category.
The delegation also apprised the US official of India's role in the KP and its ongoing reform process.
Finally, the GJEPC also raised the issue of reinstatement of GSP benefits to India, stating that such a step would be mutually beneficial. They pointed out that it could increase employment and support business growth in both countries.
US government officials accompanying Ms Singh included David Moo, Economic Officer; Chelsea Morgan, Economic Officer and Trisha Chilimbi, Economic Specialist all from the U.S. Consulate in Mumbai.
At the meeting the GJEPC was represented by Pramod Kumar Agrawal, Chairman, Colin Shah, Vice Chairman, Russell Mehta, Sanjay Shah, Praveenshankar Pandya, Manish Jivani, Milan Chokshi as well as Rajeev Shankar Pandya, President, SEEPZ Gem & Jewellery Manufacturers' Association, Mehul Shah, Vice President, BDB and Sabyasachi Ray, ED.
Pic caption: GJEPC representatives with the US officials
News Source : gjepc.org