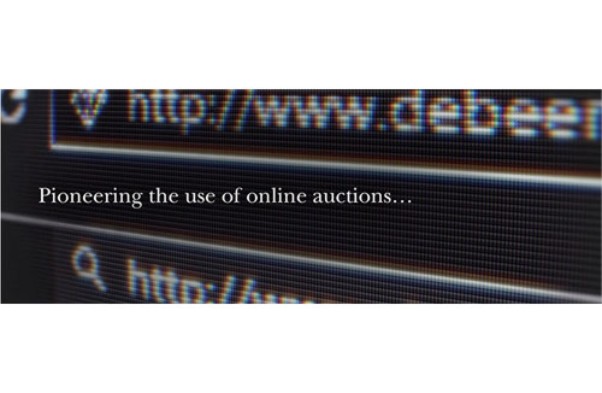 Neil Ventura, currently Executive Vice-President, Auction Sales at De Beers Group — and poised to become Executive Vice-President, Strategy and Innovation in February 2018 — in a signed article on the Group's website, referred to at least two changes in the offing on the Auction Sales front.
"If a business wishes to remain relevant, successful and fit for purpose, it must constantly think about how it can renew itself to remain as valuable as possible for its customers," stressed Ventura outlining the Company's approach to growth and development. "While there will be some elements that never change, it's incumbent on leaders to continuously review which parts of the business can change for the better."
Setting up of the Auction Sales Division in 2008 itself was an innovative step, Ventura recounts in the article. "Diamdel – as the business used to be known – had remained an analogue trading operation for more than 40 years since it was formed in Antwerp in 1964, and when I took over in January 2008 it was clear that it was ripe for change," he writes. But even the basic model was tweaked and added to over the years in line with customer feedback.
"What we pioneered in the De Beers Auction Sales business has since acted as a catalyst for widespread industry change in selling practices," Ventura adds. "Today the vast majority of producers of all sizes, including even producer country governments, have adopted auctions for at least a part of their overall sales mix."
Now that 10 years have elapsed since that first pioneering step, Ventura believes it is time to move on taking current realities into account. Towards this he has pointed to two definitive changes in the offing.
The first is providing greater variety in the product offering at auctions through third party purchases.
"One message that's come through from our recent customer engagements is a desire for us to develop our supply offering in certain areas so that there is a fuller and broader range of material available for purchase," he elaborates. "Based on this customer feedback, in 2018 we will be testing the potential to grow our core rough diamond sales business through making some purchases from third-party sources. Currently we look to meet our customers' needs through selling around 10% of De Beers Group's overall rough diamond availability, but third-party purchases could help offer some interesting growth opportunity for the business."
In the immediate future therefore, De Beers plans to "purchase and sell limited amounts of rough diamonds". These purchases, Ventura says, will be made from "approved third-party sources in accordance with the De Beers Auction Sales Diamond Trading Standard that we launched in 2016".
The second, and more obvious, change will be to refine the digital platforms that De Beers Auction Sales are carried out on.
"We will be overhauling our website and building an accompanying mobile app that aims to transform our customers' experience when doing business with us," Ventura spells out. "We'll continue to reshape our offering along these lines, and in doing so will be able to open up even more lines of communication with customers so that we can continue to evolve and enhance our ability to meet their needs."
News Source: gjepc.orga