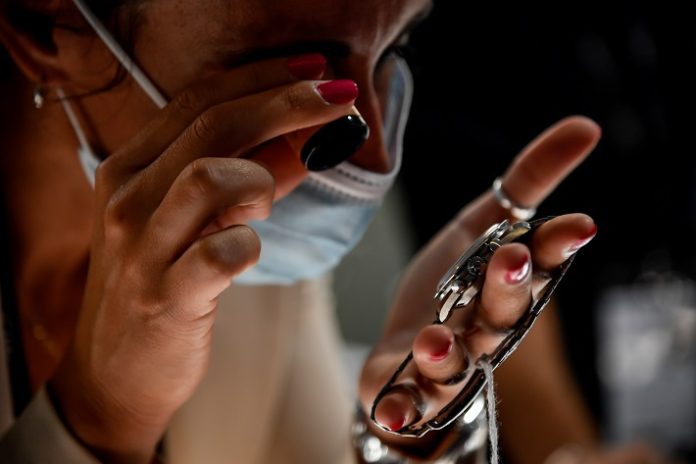 VICENZAORO PRESENTS "VO'Clock Privé",
THE NEW CONTEMPORARY WATCH LOUNGE
From 18th to 20th March 2022, new ideas, training and meetings for the industry and the media; open to the public on Saturday 19th and Sunday 20th.
Zenith, Girard-Perregaux, Eberhard & Co., Corum, Perrelet, Vincent Calabrese, Locman Italy, Junghans, Wyler Vetta and Timex among the attending brands.
Vicenza (Italy), 3rd February 2022 – At Vicenzaoro (17th-21st March 2022), IEG – Italian Exhibition Group will be launching a new format, VO'Clock Privé, a moment for the main players in contemporary watchmaking, enthusiasts, sector experts and the media to meet.
From Friday 18th to Sunday 20th March 2022, Vicenza Expo Centre will be enriched with a spirit specifically dedicated to contemporary timepieces, seizing the opportunity of the new March dates to make room for the latest new entries and culture of watchmaking: Zenith, Girard-Perregaux, Eberhard & Co., Corum, Perrelet, Vincent Calabrese, Locman Italy, Junghans, Timex and Wyler Vetta are the first confirmed names which, thanks to Vicenzaoro's stage, will meet the end customers and the sector.
The long history of watchmaking is reaching its peak in terms of economic valuation, experiencing a steady growth trend in recent years that culminated in a record 2021 with a decisive upswing in Swiss watch exports. In October 2021, Swiss timepiece exports amounted to CHF 2.1 billion (€2 billion at the current exchange rate), up 4.8% compared to the same month in 2019 and the highest monthly figure in seven years. Moreover, exports in 2021 are estimated to have surpassed those of 2014, the industry's golden year.
VO'Clock Privé will host some of the most prominent names in watchmaking, including luxury, global and independent brands, in elegant lounges in the foyer on the first floor of Vicenza Expo Centre, in a setting reserved for enthusiasts, the press and traders. It will not only be an opportunity to meet, admire, see and touch the products being previewed but also to talk and interact.
The public of enthusiasts will be offered training sessions with authoritative Italian and foreign institutions, starting off with classes organised by the FHH – Fondation de la Haute Horlogerie, which will be holding two sessions to explore the most fascinating mechanisms, chronography, the tourbillon and perpetual calendar, and going on to sessions with trainers from the CAPAC watchmaking school in Milan to learn the basics of mechanical watchmaking and acquire the skills to assemble and dismantle a mechanical movement directly in the classroom.
These courses will be accompanied by a full programme of meetings with brands that will involve the communities of enthusiasts, partners of VO'Clock, and a programme of in-depth talks with experts that, also open to the public, will be held in a special lounge on Saturday and Sunday, days that will be open to the public. Prominent names in the watchmaking sector will be invited to the talks and meetings.
FOCUS ON ITALIAN EXHIBITION GROUP
Italian Exhibition Group S.p.A., a joint stock company listed on Euronext Milan, a regulated market organised and managed by Borsa Italiana S.p.A., has, with its facilities in Rimini and Vicenza, achieved national leadership over the years in the organisation of trade shows and conferences. The development of activities abroad – also through joint-ventures with global or local organisers, in the United States, United Arab Emirates, China, Mexico and India, for example – now sees the company positioned among the top European operators in the sector.
Sitz der Gesellschaft: Berlin | Amtsgericht Charlottenburg – HRB 123562 B
Geschäftsführer: Luca Barabino, Federico P. L. Steiner