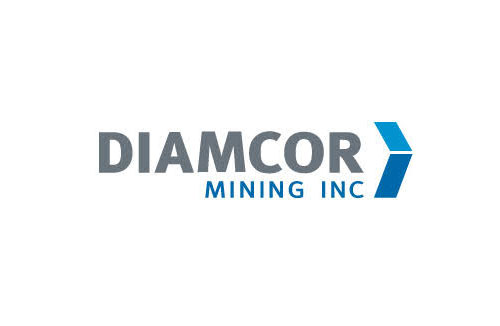 Diamcor Mining Inc., sold 4,353.91 carats of rough diamonds recovered — prior to November 9, 2017 — from its Krone-Endora at Venetia Project for gross proceeds of US$ 864,546.09; thus realising an average price of US$ 198.57 per carat.
However, the volume of rough sold has dipped from earlier tenders. "The lower number of carats tendered and sold is attributable to a reduction in the volume of material being processed due to the previously announced water recovery issues associated with excessively suspensive properties of the very fine kimberlitic clay materials, along with a shorter time frame between tender dates during the quarter," the Company explained in its announcement.
Yet, despite processing lower volumes, the Company noted that the Project continued to yield large rough diamonds.
Three of the rough diamonds tendered and sold recently, were in the specials category (+10.8 carats), with the largest special diamond weighing 25.02 carats. Apart from this, 19 rough diamonds were over five carats in size; and 182 rough diamonds were over two carats in size.
The Company also pointed out that the average dollar per carat price realised in the current period was higher than that realised in the previous quarter ended September 30th, 2017, which stood at US$ 171.70 per carat.
"The increase in the average dollar per carat is attributable partially to the quality of the 25.02 carat rough diamond tendered and sold, and demonstrates the positive impact that larger rough diamonds can have on the Company's revenues," Diamcor stated, while noting that there was also increased attendance at the tenders. Further, the Company said, the demand in the period under discussion had :a positive impact" on the pricing of certain categories of rough diamonds from the previous quarter.
With insufficient water being recovered from the Project's settling dams, production continues to be affected. However, the Company expressed confidence that the planned installation of a paste thickening plant "will correct" this issue. "Processing of material at limited volumes will continue in the short-term, however considerable focus is being placed on finalising the procurement, installation, and commissioning of this item, and once installed, the Company remains confident that processing volumes can be significantly increased," Diamcor said.
News Source: gjepc.org