On Friday last week, Inkalamu, a gargantuan 5655ct Zambian emerald finally had its moment, as Diacolor unveiled the gemstone at its flagship store in Delhi amidst the crème de la crème of the Capital
When Inkalamu a 5655ct magnificent emerald was bought by the father son duo Rajkumar and Rishabh Tongya of Diacolor late last year, much stir wasn't created around it.
In business though, everything is about timing and so after being reticent about such a legendary acquisition for almost six months, Diacolor finally decided to unveil this gorgeous emerald that conjured up images of a Kryptonite from the Superman universe, when one read about it or saw images of it. When we saw the real deal on Friday, it was much more than what we had imagined – electrifying, ethereal and extraordinary. "The minute I heard about it, I simply had to have it," said Rajkumar Tongya. "Such a rare find from Mother Nature, I just couldn't resist the temptation," he continued.
Bubbly and canapés were doing the rounds, as guests were found gasping at the sight of the resplendent green jewel encased in a glass box at Diacolor's flagship store in Delhi's DLF Emporio. But this is not Diacolor's first stint with gemstones of sublime characteristics. A manufacturer of cut and polished gemstones for generations, the brand has seen hundreds of rare gemstones in its time. Mr. Tongya was gesticulating towards a pair of oval-shaped yellow sapphires to the Guest of Honour, Her Highness, Judith Kapijimpanga, the Ambassador of Zambia. They were acquired from two different people and then were re-cut to exact precision to resemble each other. And this is exactly what makes Diacolor different from other luxury fine jewellery brands.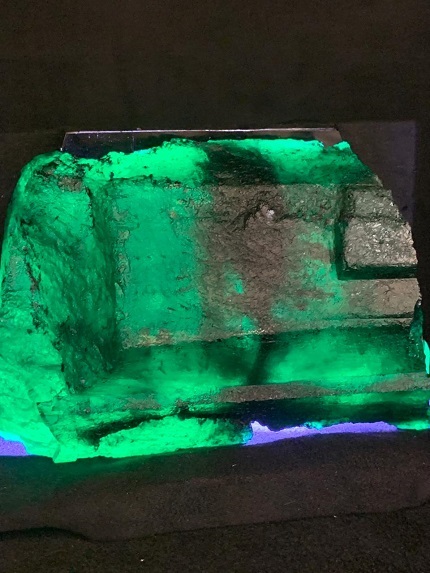 All the gemstones that find themselves a place in exquisite designs at Diacolor are handpicked and come with a story. So, when a person buys a piece from Diacolor, she continues to carry the story with her. "Pricing is secondary.It is about the passion, the drive and the role that acquiring such rare gemstones plays in our brand positioning. When you collect such rare gemstones, you are showing the consumers as well as the industry that you are a brand with deep intent and knowledge and that you are not randomly following trends while you are the trendsetter. I don't think anybody in India has even attempted being a part of a mine to market story, and I think we have managed to do a good job of it," says Mr. Tongya.
Inkalamu certainly won't be the last stone Diacolor will have acquired. A brand who's very DNA is built on such rare, impeccable finds will go on to add more priceless gemstones to its repertoire. While on the retail side of things, the brand has big expansion plans – a store in Mumbai is soon in the offing. "New York had Harry Winston, London has Graff, who does India have?" asks Rishabh Tongya, leaving us wondering. Diacolor is well on its way of giving us an answer, we think.
News Source: diamondworld