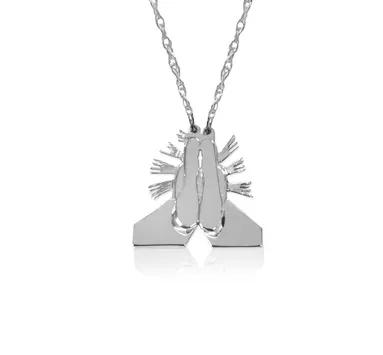 Emoji jewels are one of Jane Basch's go-to looks, but the latest offerings from this Hollywood, Fla.–based jeweler required divine inspiration to debut. Enter the Be Inspired collection of literal looks, like symbolic hand gestures and deities, that serve as oversize good-vibe tokens. Be Inspired pieces are available in four styles—praying hands, Buddha, and a peace or love sign—in silver or 22k gold–plated silver, and retail for $195 to $420. These could serve as an obvious message of goodwill to others or as an updated look for die-hard devotees of massive religious medallions.
Praying Hands emoji necklace in sterling silver, $195
The Style 360 blog is your editorial source for the newest jewelry, trends, fashion, market analysis, trade show insights, designer profiles, and more.
News Source : jckonline.com