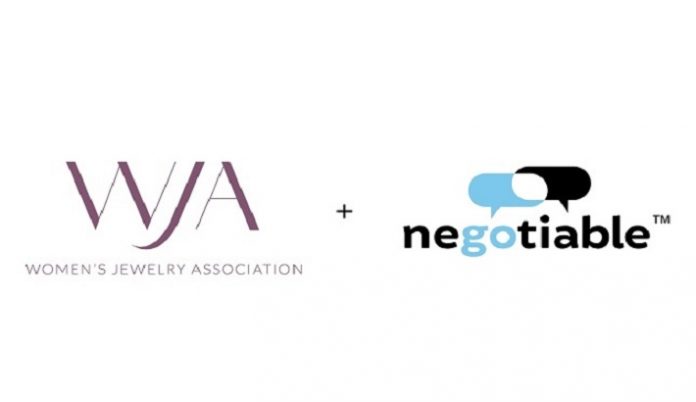 The Women's Jewelry Association (WJA) has debuted a new learning program, "Negotiable," to help its members build their ability to negotiate a promotion, a better vendor contract or higher sales.
The program includes videos, assessments and worksheets and is part of the organization's Gender Equality Project.
Data shows that women make the vast majority of purchase decisions in the jewelry industry and that women's increased involvement and leadership in every sector of the jewelry trade will lead to better consumer engagement and business outcomes.
Earlier this year, the Gender Equality Project found in its survey on workplace practices that 30 percent of employee respondents (who were over 90 percent female) said they had been deprived of equal opportunities for advancement; and 38 percent said they have been affected by pay disparity.
"We know that surveys of women in the U.S. show that, on average, women receive less training, mentoring and advice on negotiating than men," says WJA executive director, Jennifer Markas.
"Negotiable's good practices help women increase the likelihood they'll be more successful in every facet of their careers, from promotions and equal pay, to better sales and vendor contracts."
WJA is providing access to Negotiable free to members on a first-come, first-served basis, in lieu of the normal $89.99 cost of a subscription.
News Source: idexonline