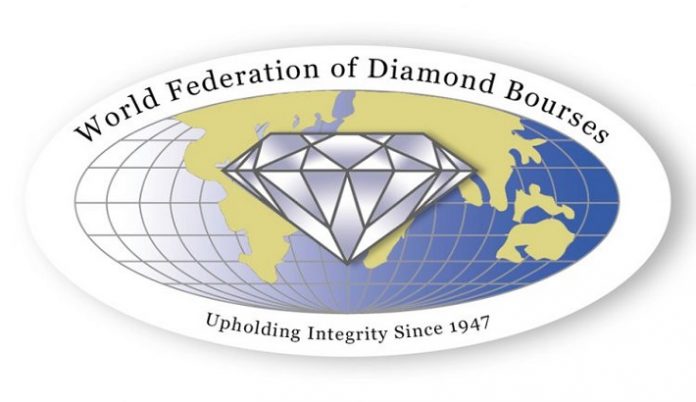 The World Federation of Diamond Bourses and the International Diamond Manufacturers Association (IDMA) are pleased to announce that the dates have been agreed for the World Diamond Congress which will take place in Hong Kong.
The Congress will commence on Monday morning, 2 November and end on Thursday, 5 November 2020 with a closing lunch.
More details, including registration, will be released as they become available.
"We are very pleased that we have been able to close the dates for the World Diamond Congress which takes place every two years," said WFDB President Ernie Blom and IDMA President Ronnie VanderLinden in a joint statement.
"We have not held the Congress in Hong Kong for a number of years, so I am delighted that we will be returning to this exciting and vibrant city which is also the gateway to the vitally important Chinese market," said Blom. "I would like to thank Lawrence Ma, President of the Hong Kong Diamond Bourse, for the invitation to host the WFDB and IDMA. I am sure they will do a fantastic job in hosting us all.
"I would ask members of our organizations, as well participants from other areas of the diamond industry, to please make a note of these important dates as the World Diamond Congress is a very important event where sensitive industry topics are debated with global input and decisions made," Blom added.
VanderLinden joined Blom in calling on IDMA officials to attend the World Diamond Congress. "The midstream of the diamond pipeline is under the greatest pressure that it has experienced for many years. It is vital that we have a full attendance, with members from across the world, to discuss this challenge and how we go forward."
ABOUT THE WFDB:
The World Federation of Diamond Bourses has 30 affiliated bourse members and exists to protect the interests of affiliated bourses and their individual members, and also to further the amicable settlement or arbitration of disputes between individual members of the affiliated bourses and/or between affiliated bourses. The WFDB participates in the promotion of world trade and encourages the establishment of new diamond bourses. In 2012, it established The World Diamond Mark, a not-for-profit organization, to promote consumer desirability and confidence in diamonds.
Members of affiliated bourses pledge to uphold the traditions, principles of mutual trust, consideration and friendship which prevail among the members of the bourses world-wide. They also pledge themselves to abide by and hand down these principles and to ensure that they will forever serve as a basis in business relations between members of affiliated bourses.