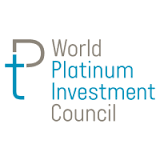 A report released recently by the World Platinum Investment Council (WPIC), projects that global demand for platinum jewellery is likely to decline by 300 koz this year, a drop of 10 per cent year-on-year as a result of lower purchases by manufacturers in China and Japan even though demand for jewellery crafted in the white metal will actually grow in markets such as India, North America and Western Europe.
The report noted that total global demand for platinum (across all segments) in the third quarter of 2016 was 1,940 koz, down by 5 per cent from Q2 2016 and by 17 per cent year-on-year. WPIC expects the deficit for the full year 2016 to now be 170 koz will be lower by350 koz than previously forecast, as a result of softening of Chinese jewellery demand.
Though global jewellery demand overall was up by 45 koz in Q3 largely on account of a 20 per cent increase in India, due to the heavy promotion of men's platinum jewellery, this was unable to compensate for seasonally lower autocatalyst demand, down 90 koz quarter-on-quarter, WPIC said.
Total recycling in Q3 increased 30 koz quarter-on-quarter to 510 koz, due to higher jewellery recycling (+55 koz) from retailer destocking in China, WPIC said, stating that the expected annual rise in jewellery recycling (+110 koz) was related to weaker consumer offtake in China.
In 22017, recycled platinum from autocatalysts is expected to stay relatively flat, WPIC predicts, while global jewellery recycling is projected to drop by 120 koz, as recycling in China returns to a more typical level.
Total platinum demand in 2017 is also forecast to fall 2 per cent year-on-year to 7,845 koz with projected growth in jewellery demand unable to offset expected declines in automotive, industrial and investment demand.
Jewellery sales are however, expected to grow in 2017 by 2 per cent, supported by strong demand in India.
News Source : gjepc.org