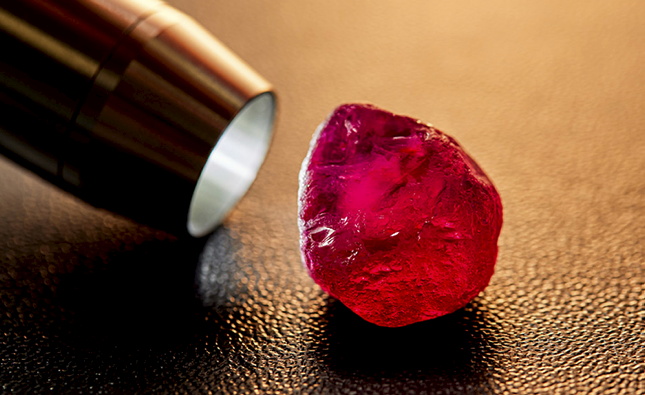 One of the world's largest rubies, a 101-ct rough gemstone recovered in Mozambique, is to be auctioned next month.
The Estrela de Fura, recovered by Dubai-based miners Fura, could become the world's most expensive ruby once it's cut and polished.
The record is currently held by the 25.59-ct cushion-cut Sunrise Ruby, a Burmese gemstone which sold for $30.42m at Sotheby's Geneva in May 2015.
The Estrela de Fura – Portuguese for Star of Fura – is expected to yield a polished gem of 50-cts or more and there is speculation it could sell for $50m.
The ruby was recovered in July and was displayed to the press last week for the first time Dubai.
The GRS GemResearch Swisslab, said the ruby "shows characteristics normally encountered only in the classical Mogok mines of Burma. It possesses a fluorescence and vivid red colour and even excels in its excellent clarity."
Dev Shetty, CEO at Fura Gems, said: "This discovery is an unprecedented occurrence and a moment of honor for us at Fura and for Mozambique."