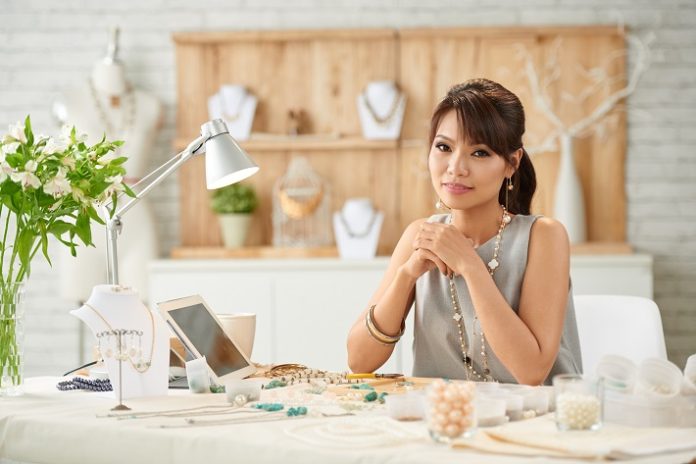 Are you a jewelry fanatic or collector? Do you own a small jewelry shop or are you an online jewelry reseller? As a client, it's imperative to work with a jewelry manufacturer to get the best deals. Whether you're sourcing jewelry items locally or abroad, you should know the red flags to avoid problems and get the best value for your money. Work with a company that employs the best artisans who can create the most beautiful designs and quality jewelry pieces.
In this article guide, you'll learn helpful tips and considerations when working with a jewelry manufacturer.
Choose A Trusted Jewelry Manufacturer
Choosing the right jewelry manufacturer is important to ensure efficient communication and workflow. In addition, jewelry manufacturers that have inhouse designers and their own factories, an example being the Paris and NYC manufacturer Ateliers Tamalet, will generally be able to promptly provide all the necessary guidance and service across the full production scope, from CAD designs and prototyping to the final production and packaging.
While there are many jewelry manufacturers in the market, you would also want to ensure that you're only sourcing the most unique and finest jewelry pieces at reasonable prices.
It can be challenging to find master jewelry makers who can create magnificent designs of bracelets, necklaces, earrings, rings, and other jewelry pieces that suit your taste or your customers' preferences. Hence, you should know where and how to find the most skilled jewelry makers and eventually establish a good business relationship with trusted jewelry manufacturers.
Here are some tips when choosing a jewelry manufacturer:
Check Reputation: How long has the jewelry manufacturer been in the business? Do you know people who have already purchased expensive items from the company? What do people say about the jewelry manufacturer on social media and review websites?
Visit The Company Website: Learn more about the jewelry manufacturer by browsing its website. Read the company's profile, terms, testimonials, and other relevant information to assess the legitimacy of the jewelry manufacturing business.
Call The Jewelry Manufacturer: You can call the company and ask further questions, such as the physical location and specialization of its jewelry makers. In this way, you can also gauge the manufacturer's customer service level.
Verify Information: Ask for proof of business permit, accreditation, certification, or any other documentation that can back up the manufacturer's claims. For instance, if you want to purchase gold and diamond rings, you should ask the manufacturer to show you authenticity proof. You might want to ensure that the company provides a certificate or letter of authenticity, an official document that the designer or manufacturer can provide to verify that a particular jewelry item is an original design.
Ensure High-Quality Jewelry Products 
How can you ensure the highest quality of jewelry pieces that you order from the manufacturer? It would help to ask for professional advice from a third-party, such as a local master jeweler you know to ask for recommendations or referrals if you plan to buy unique pieces online.
Ask if the manufacturer is a member of any respected jewelry trade associations, such as the Accredited Gemologists Association in the United States and the All India Gems & Jewellery Trade Federation if you're buying jewelry pieces from the great artisans of India. You can vouch for the quality of craftsmanship and output if you deal with jewelry manufacturers who have partnerships or memberships with these organizations.
Negotiate 
It's important to negotiate with the company if you intend to purchase high-value jewelry or in high-volume orders. You can talk to the jewelry manufacturer to negotiate the following things:
Shipping Options: Work with a jewelry manufacturer to provide flexible shipping options. For instance, you might need to request expedited shipping for an engagement ring or a necklace.
Prices: If you're planning to buy in bulk for your jewelry shop, you should learn how to negotiate. Reputable jewelry manufacturers would love to give their clients discounts for high-volume orders. You can commit a specific quantity or order amount to convince the manufacturer to provide you with a good discount.
Business Deals: Sending an email to the jewelry manufacturer to ask the work email of the manager or the owner of the company is a good idea. You can send a business proposal if you're planning to be a reseller. In this way, you can negotiate with the most powerful people in the company to obtain the best deal.
Terms And Conditions: You must understand all the terms before finalizing a business transaction, such as money back for damaged items like consignment.
Customization
Customizing enables you to have unique jewelry pieces based on your personality and fashion taste. Many jewelry manufacturers offer customization options. You can create your jewelry designs and have the manufacturer make the actual pieces.
Because you're able to put your own ideas into the designs, you can increase the sentimental value of the jewelry pieces. Hence, it's the same concept that applies to every customer. So, if you're a jewelry designer and prefer to outsource jewelry making, choose a manufacturer specializing in customization.
Manufacturers embrace the major innovations in the industry to customize jewelry making, such as the following:
3D Technology: It's best to work with a jeweler who uses three-dimensional (3D) technology. Custom jewelry design involves using 3D printing technology and modeling software in creating unique, custom jewelry designs.
Artificial Intelligence (AI): This technology reduces the time necessary to design stone jewelry. AI utilizes machine learning for space optimization to leverage jewelry design principles, in which a system selects optimal stone placements in generating designs to help artisans produce jewelry pieces that appeal to modern consumers.
Stay Loyal And Reap Fruitful Rewards
Customer loyalty eventually pays off. Whether you're a private buyer who loves to buy jewelry for personal use or a commercial buyer, showing your loyalty to the jewelry manufacturer will give you several advantages. So, show that you support the manufacturer by:
Purchasing their new jewelry collections
Following them on their social media pages
Writing good comments on their blogs or testimonials
Giving the company high star ratings
Recommending the company to your loved ones and acquaintances
Conclusion
Using this guide, you'll now be more confident to work with a reputable jewelry manufacturer. By establishing a professional relationship, you'll be highly favored when new collections come out and get the best terms and price deals. So, it pays off following the tips and considerations mentioned above for a stress-free and satisfactory jewelry manufacturer transaction.